7 February 2023
1894
2 min.
6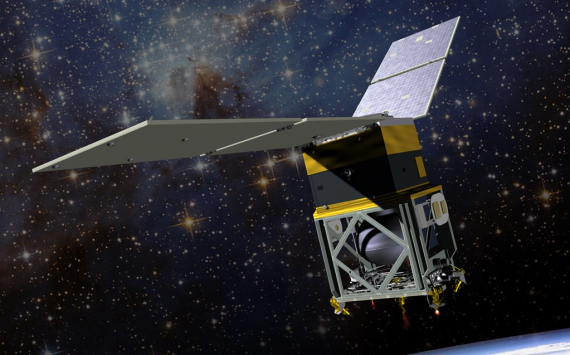 Space technology supported by investors
Investors have invested record sums in space technology start-ups for the second year in a row. This was reported by The Times.
According to its data, in 2022, space technology projects received about $8.9 billion in funding. This is less than last year's figure, but significantly higher than the funding received in previous years. According to experts at Seraphim Space, a company that invests in space technology, the amounts remain at record highs and will grow as economic sentiment improves.
The space industry is facing a slowdown in funding due to growing concerns about the economy. Investment in space-related start-ups fell by less than half last year after reaching peak levels throughout 2021.
Seraphim Space is still seeing some bright signs. "Projects grew in 2022 by about 50 percent, indicating investor interest in early-stage startups, despite the economic downturn," it said.
The US remains the leader in space technology but UK, India, Australia and Germany are also the biggest investors in this area. Venture capital helped to launch AST SpaceMobile, a $1.2 billion satellite communications company, and data and analytics company Spire Global, which has a market value around $200m.
Last year, Northern Sky Research predicted the global space industry would generate $1.25 trillion in revenue by 2030, representing a compound annual growth rate of 6.25%.
Macroeconomic concerns have prompted space companies to prioritise proven business models, revenues and government contracts, wrote venture capital firm Space Capital in a report last month.
The main investment trends for 2023 are expected to be in space broadband, the commercialisation of renewed interest in lunar missions and space companies taking advantage of rising national defence budgets amid the Ukrainian conflict. Investment inflows are recorded in both the space hardware and data analytics sectors.
ENGLAND NEWS
News GlobalEng.biz -this is the latest and most up-to-date information about the resonant events that have occurred in the region. The task of the resource's news feed is to convey to readers information about important events in business, politics, economics, healthcare, culture and other spheres of life in England with maximum accuracy and objectivity.
News GlobalEng.biz - this is coverage of the economic processes taking place in England, the latest news of public life, incidents and an overview of political events. English news is information about the activities of small and medium-sized businesses, the work of housing and communal services, the implementation of significant projects. The site's journalists describe not only the life of the region, but also talk about the current state of the English economy. Everything you need to know about innovations in the field of industry and agriculture, economy and government is collected in the "News" section on GlobalEng.biz.
News of England promptly informs the reader, shows the real picture and opens up topical topics. Communication with government structures and business gives us the opportunity to provide our readers with reliable, information-rich material.
The main page of the portal contains the key news of England!
Alena Potapova
---
Development Director