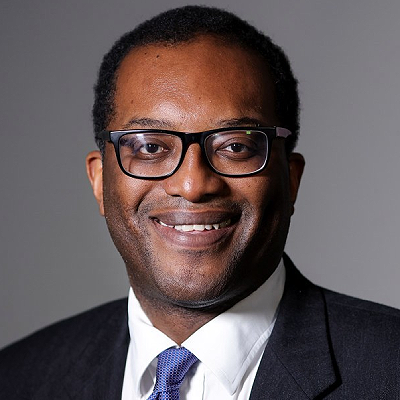 KWARTENG
Kwasi
Alfred
Addo
Secretary of State for Business, Energy and Industrial Strategy
Organization: Conservative Party (UK)
Date of Birth: 26 May 1975
Age: 48 years old
Place of Birth: Waltham Forest, London, England
Zodiac sign: Gemini
Profession: Politician
Content
Biography
Kwasi Alfred Addo Kwarteng (born 26 May 1975) is a British Conservative Party politician serving as Secretary of State for Business, Energy and Industrial Strategy since 2021. He has been the Member of Parliament (MP) for Spelthorne since 2010.
On 16 November 2018, Kwarteng was appointed Under-Secretary of State at the Department for Exiting the European Union (DExEU), following the resignation of Suella Braverman. Following the election of Boris Johnson as Prime Minister in July 2019, Kwarteng was promoted to Minister of State for Business, Energy and Clean Growth, attending Cabinet as part of the role.
Early life and education
Kwarteng was born in Waltham Forest in 1975 to parents who migrated to the UK from Ghana as students in the 1960s. His mother was a barrister and his father an economist in the Commonwealth Secretariat.
After starting school at a state primary school, Kwarteng attended Colet Court, an independent preparatory school in London, where he won the Harrow History Prize in 1988. Kwarteng then went to Eton College, where he was a King's Scholar and was awarded the prestigious Newcastle Scholarship prize. He read classics and history at Trinity College, Cambridge, achieving a First in both subjects. He was a member of the team which won University Challenge in 1995 (in the first series after the programme was revived by the BBC in 1994). He attended Harvard University on a Kennedy Scholarship, and then earned a PhD in economic history from the University of Cambridge in 2000.
Early career
Before becoming a member of parliament, Kwarteng worked as a columnist for The Daily Telegraph and as a financial analyst at JPMorgan Chase and other investment banks. He wrote a book, Ghosts of Empire, about the legacy of the British Empire, published by Bloomsbury in 2011. He also co-authored Gridlock Nation with Jonathan Dupont in 2011, about the causes and solutions to traffic congestion in Britain.
Political career
Considered "a rising star on the right of the party", Kwarteng was the Conservative candidate in the constituency of Brent East at the 2005 general election. He finished in third place behind the incumbent Liberal Democrat MP Sarah Teather (who had won the seat in a 2003 by-election) and Yasmin Qureshi of the Labour Party. Kwarteng was chairman of the Bow Group in 2005–06. In 2006, The Times suggested that he could become the first black Conservative cabinet minister. He was sixth on the Conservative list of candidates for the London Assembly in the 2008 London Assembly election, but was not elected as the Conservatives claimed only three London-wide list seats.
Kwarteng was selected as the Conservative candidate for Spelthorne at an open primary in January 2010 after the incumbent Conservative MP, David Wilshire, became mired in controversy arising from the Parliamentary expenses scandal and announced that he would be retiring from Parliament at the next general election.
Kwarteng won the seat with 22,261 votes (numerically more votes but a lower percentage of the vote than his predecessor).
An ardent Brexiteer, Kwarteng blotted his copybook with the Cameron government early on, by failing to vote with them against the backbench EU Referendum Bill in October 2011.
Kwarteng irritated Chancellor George Osborne in 2013 by criticising the Help to Buy housing scheme as inflationary.
In August 2012, Kwarteng co-authored a book with four fellow MPs titled Britannia Unchained. The authors made a number of remarks and suggestions, including that "Once they enter the workplace, the British are among the worst idlers in the world". The book argues for a radical shrinking of the welfare state in order "to return it to the contributory principle envisioned by its founder Sir William Beveridge – that you get benefits in return for contributions".
In 2014, his book War and Gold: A Five-Hundred-Year History of Empires, Adventures and Debt was published. It is a history of capital and the enduring ability of money, when combined with speculation, to ruin societies. The book has been translated into Spanish and Mandarin Chinese. In 2015 his next book, Thatcher's Trial: Six Months That Defined a Leader, was published.
Kwarteng was re-elected on 7 May 2015 with an increased majority.
In April 2016, the Saudi Arabian Ministry of Foreign Affairs paid for Kwarteng and ten other Conservative MPs to visit Saudi Arabia on a "parliamentary fact-finding" mission. The Saudi Arabian government paid between £1,500 and £3,700 for each MP.
Kwarteng backed the United Kingdom's withdrawal from the European Union in the 2016 referendum.
Following the 2017 general election, Kwarteng was appointed Parliamentary Private Secretary to Chancellor of the Exchequer Philip Hammond.
On 16 November 2018, Kwarteng replaced Suella Braverman as a Minister in the Department for Exiting the EU.
Kwarteng was a vocal supporter of Boris Johnson in the 2016 and 2019 Conservative Party leadership elections. After Johnson's victory in the latter election, on 25 July 2019 Kwarteng was appointed Minister of State at the Department for Business, Energy and Industrial Strategy along with Jo Johnson, brother of the Prime Minister. He was appointed to the Privy Council on the same day.
In September 2019, Kwarteng was criticised for saying "many people believe judges are biased" after the Court of Session ruled that Boris Johnson's prorogation of parliament was illegal.
In 2008, he received financial assistance from the secret group Le Cercle to attend a conference in Washington, DC and in 2019 he was funded by the same group to attend a meeting in Bahrain.
On 8 January 2021, as part of a mini-reshuffle, he replaced Alok Sharma as Secretary of State for Business, Energy and Industrial Strategy. He became the first black man, and the first black Conservative, to have been appointed to the level of Secretary of State. He has committed his department to cutting global emissions to stop climate change. In May 2021, Kwarteng opened a new electric car battery plant in Oxfordshire.
Personal life
Kwarteng was previously in a relationship with former Conservative Home Secretary Amber Rudd.
Kwarteng married city solicitor Harriet Edwards in December 2019. He has considered veganism in order to combat climate change.
Publications
Ghosts of Empire: Britain's Legacies in the Modern World. Bloomsbury London. 2011. ISBN 9781408822906.
In collaboration with Priti Patel, Dominic Raab, Chris Skidmore and Liz Truss (2011). After the Coalition. Biteback, London. ISBN 9781849542128.
In collaboration with Jonathan Dupont (2011). Gridlock Nation. Biteback, London. ISBN 9781849541121.
In collaboration with Priti Patel, Dominic Raab, Chris Skidmore and Liz Truss (2012). Britannia Unchained: Global Lessons for Growth and Prosperity. Palgrave Macmillan, London. ISBN 9781137032232.
War and Gold: A Five-Hundred-Year History of Empires, Adventures and Debt. Bloomsbury, London. 2014. ISBN 9781408831687.
Thatcher's Trial: Six Months That Defined a Leader. Bloomsbury, London. 2015. ISBN 9781408859179.
Born in one day
Days left until next birthday: 174 Days.
Quotes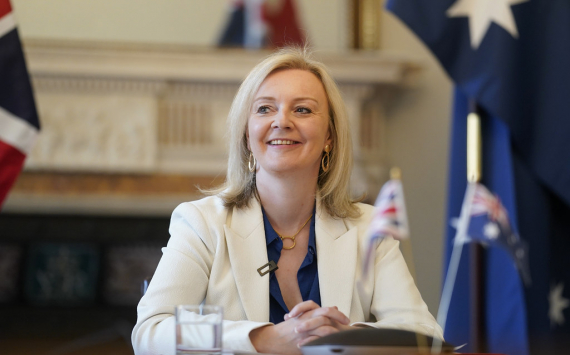 Our growth plan lays out a new approach to building a thriving economy, from supporting British businesses to reducing the tax burden for people on the lowest incomes. However, it is already clear that removing the 45% tax rate is a distraction from our core mission to tackle the challenge
3 October 2022
GlobalEng.biz pays special attention to the activities of famous people: politicians, officials, businessmen, bankers, cultural and sports figures. Their opinion largely determines the development of the political, social and economic life of England and the United Kingdom. The section is constantly edited by our journalists for the relevance of the information. Here you can find information about the CEOs and presidents of top companies in England, officials and public figures who play a key role in the development of the region.
The goal of the project is to create a comfortable information space for all market participants, as well as to introduce the readership to business people in England.
We have created an impressive database of people in England, which contains information about the career path, education and other important information about a person.
Thanks to the automatic calculation of the number of mentions of a person in the news sections "English news" and "English press releases", a rating of the popularity and influence of persons is formed on the portal. The team GlobalEng.biz monitors changes in the rating and encourages project participants for their success. In general, the rating of participants is based on an in-depth analysis of the activity of PR services of famous people, and also reflects the qualitative state of the information field formed by the media and press services around the organization.
"Business people of England" is a project about people who, with their ideas, words and actions, have a great influence on the development and prosperity of England.
Alena Potapova
---
Development Director