11 May 2022
1970
1 min.
5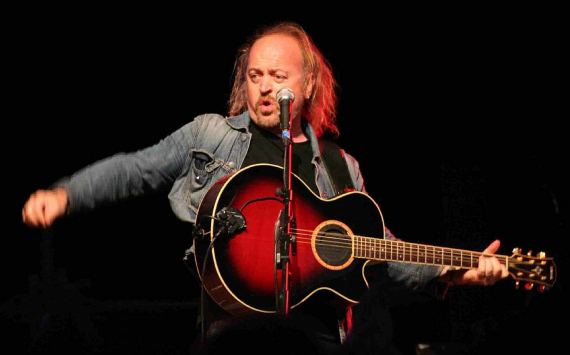 Show from British comedian
In the new show Mark Robert Bailey, also known as Bill Bailey ponders questions such as how did we get here?, how do we get through this? or exactly who are we again? and many other questions that have emerged in this historic time.
Going through the chaotic moments of history, Mark Robert Bailey looks for similarities where human resilience and the ability to persevere have helped us survive difficult times for man.
It's worth noting that Bill came up with the name for this show before viewers even knew about COVID, En Route to Normal. This show is not just about the funny, the touching, the musical, the historical, but also about the personal mission of finding your way through all these oddities.
Comedian Bill Bailey's first performance will take place on 11 August at the Royal Opera House, 45 Floral Street, London, WC2E 9DD. Other dates for the comedian's other performances can be found here.
Mark Robert Bailey is a British comedian, musician and actor. It is worth noting that the comedian lived in Keynsham for most of his childhood.
He has appeared in films such as Hot Fuzz (2007) by Edgar Howard Wright, Chalet Girl (2011) by Phil Traill, Burke and Hare by John Landis, Pleasure (2021) by Ninja Thyberg and many others.
ENGLAND NEWS
News GlobalEng.biz -this is the latest and most up-to-date information about the resonant events that have occurred in the region. The task of the resource's news feed is to convey to readers information about important events in business, politics, economics, healthcare, culture and other spheres of life in England with maximum accuracy and objectivity.
News GlobalEng.biz - this is coverage of the economic processes taking place in England, the latest news of public life, incidents and an overview of political events. English news is information about the activities of small and medium-sized businesses, the work of housing and communal services, the implementation of significant projects. The site's journalists describe not only the life of the region, but also talk about the current state of the English economy. Everything you need to know about innovations in the field of industry and agriculture, economy and government is collected in the "News" section on GlobalEng.biz.
News of England promptly informs the reader, shows the real picture and opens up topical topics. Communication with government structures and business gives us the opportunity to provide our readers with reliable, information-rich material.
The main page of the portal contains the key news of England!
Alena Potapova
---
Development Director