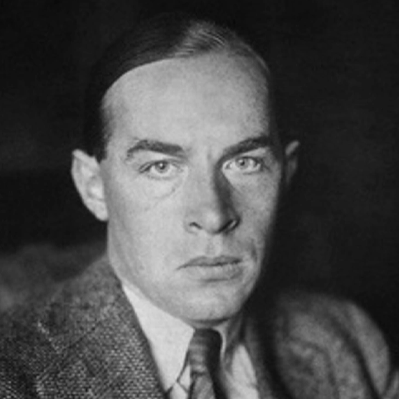 Content
Biography
Erich Maria Remarque was a German-born novelist. His landmark novel All Quiet on the Western Front (1928), based on his experience in the Imperial German Army during World War I, was an international bestseller which created a new literary genre, and was adapted into multiple films. Remarque's anti-war themes led to his condemnation by Nazi propaganda minister Joseph Goebbels as "unpatriotic". He was able to use his literary success to relocate to Switzerland and the United States, where he became a naturalized citizen.
Writing career
Remarque had made his first attempts at writing at the age of 16. Among them were essays, poems, and the beginnings of a novel that was finished later and published in 1920 as The Dream Room (Die Traumbude). Between 1923 and 1926 he also scripted a comic series, Der Contibuben, drawn by Hermann Schütz, published in the magazine Echo Continental, a publication by the rubber and tire company Continental AG.
After coming back from the war, the atrocities of war along with his mother's death caused him a great deal of mental trauma and grief. In later years as a professional writer, he started using "Maria" as his middle name instead of "Paul", to commemorate his mother. When he published All Quiet on the Western Front, he had his surname reverted to an earlier spelling – from Remark to Remarque – to dissociate himself from his novel Die Traumbude.
In 1927, he published the novel Station at the Horizon (Station am Horizont). It was serialised in the sports journal Sport im Bild for which Remarque was working. (It was first published in book form in 1998.) All Quiet on the Western Front (Im Westen nichts Neues) (1929), his career-defining work, was also written in 1927. Remarque was at first unable to find a publisher for it. Its text described the experiences of German soldiers during World War I. On publication it became an international bestseller and a landmark work in twentieth-century literature. It inspired a new genre of veterans writing about conflict, and the commercial publication of a wide variety of war memoirs. It also inspired dramatic representations of the war in theatre and cinema, in Germany as well as in countries that had fought in the conflict against the German Empire, particularly the United Kingdom and the United States.
Riding on the tail of the success of All Quiet on the Western Front, a number of similar works followed from Remarque. In simple, emotive language, they described wartime and the postwar years in Germany. In 1931, after finishing The Road Back (Der Weg zurück), he bought a villa in Ronco, Switzerland with the substantial financial wealth that his published works had brought him. He planned to live both there and in France.
On 10 May 1933, at the initiative of the Nazi propaganda minister Joseph Goebbels, Remarque's writing was publicly declared as "unpatriotic" and was banned in Germany. Copies were removed from all libraries and restricted from being sold or published anywhere in the country.
Germany was rapidly descending into a totalitarian society, leading to mass arrests of elements of the population of which the new governing order disapproved. Remarque left Germany to live at his villa in Switzerland. His French background as well as his Catholic faith were also publicly attacked by the Nazis. They continued to decry his writings in his absence, proclaiming that anyone who would change the spelling of his name from the German "Remark" to the French "Remarque" could not be a true German. The Nazis further made the false claim that Remarque had not seen active service during World War I. In 1938, Remarque's German citizenship was revoked. In 1939, he and his ex-wife were remarried to prevent her repatriation to Germany. Just before the outbreak of World War II in Europe, they left Porto Ronco, Switzerland for the United States. They became naturalised citizens of the United States in 1947.
Remarque continued to write about the German experience after WWI. His next novel, Three Comrades (Drei Kameraden), spans the years of the Weimar Republic, from the hyperinflation of 1923 to the end of the decade. His fourth novel, Flotsam (in German titled Liebe deinen Nächsten, or Love Thy Neighbour), first appeared in a serial version in English translation in Collier's magazine in 1939. He spent another year revising the text for its book publication in 1941, both in English and German. His next work, the novel Arch of Triumph, was first published in 1945 in English, and the next year in German as Arc de Triomphe. Another instant bestseller, it reached worldwide sales of nearly five million. His final novel was Shadows in Paradise. He wrote it while living at 320 East 57th Street in New York City. The apartment building "played a prominent role in his novel".
In 1943, the Nazis arrested his youngest sister, Elfriede Scholz, who had stayed behind in Germany with her husband and two children. After a trial at the notorious Volksgerichtshof (Hitler's extra-constitutional "People's Court"), she was found guilty of "undermining morale" for stating that she considered the war lost. Court President Roland Freisler declared, "Ihr Bruder ist uns leider entwischt—Sie aber werden uns nicht entwischen" ("Your brother is unfortunately beyond our reach – you, however, will not escape us.") Scholz was beheaded on 16 December 1943. Remarque later said that his sister had been involved in anti-Nazi resistance activities.
In exile, Remarque was unaware of his sister Elfriede's fate until after the war. He would dedicate his 1952 novel Spark of Life (Der Funke Leben) to her. The dedication was omitted in the German version of the book, reportedly because he was still seen as a traitor by some Germans.
Mentions in the news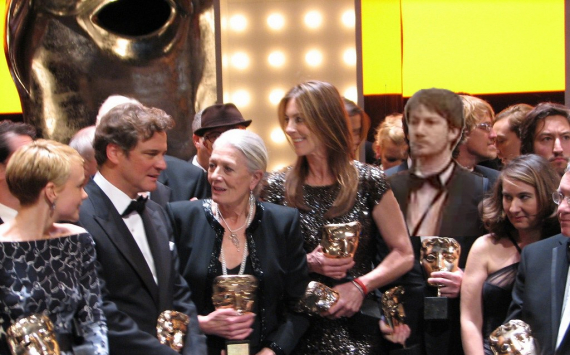 Born in one day
Days left until next birthday: 194 Days.
GlobalEng.biz pays special attention to the activities of famous people: politicians, officials, businessmen, bankers, cultural and sports figures. Their opinion largely determines the development of the political, social and economic life of England and the United Kingdom. The section is constantly edited by our journalists for the relevance of the information. Here you can find information about the CEOs and presidents of top companies in England, officials and public figures who play a key role in the development of the region.
The goal of the project is to create a comfortable information space for all market participants, as well as to introduce the readership to business people in England.
We have created an impressive database of people in England, which contains information about the career path, education and other important information about a person.
Thanks to the automatic calculation of the number of mentions of a person in the news sections "English news" and "English press releases", a rating of the popularity and influence of persons is formed on the portal. The team GlobalEng.biz monitors changes in the rating and encourages project participants for their success. In general, the rating of participants is based on an in-depth analysis of the activity of PR services of famous people, and also reflects the qualitative state of the information field formed by the media and press services around the organization.
"Business people of England" is a project about people who, with their ideas, words and actions, have a great influence on the development and prosperity of England.
Alena Potapova
---
Development Director