9 September 2023
1653
2 min.
9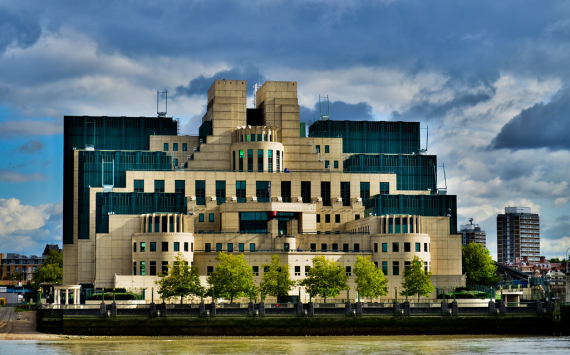 The Spy That Never Was
Richard Osman, the 52-year-old quiz show host and acclaimed author, recently shared a captivating tale from his past. Some three decades ago, while pursuing his studies at Trinity College, Cambridge, Osman harbored aspirations of joining MI6, the renowned British intelligence agency. However, the outcome of this endeavor was quite unexpected.
Osman, known for hosting BBC hits like "Pointless" and "Richard Osman's House Of Games," is also a successful crime novelist. His debut book, "The Thursday Murder Club," earned a British Book Awards nomination in 2020. It stars Elizabeth Best, a retired spy solving murders in a retirement village.
In a candid interview with The Guardian, Osman humorously recounted his MI6 aspirations while discussing his latest literary creation, "The Last Devil To Die." During the interview, he disclosed that MI6 had once considered him as a potential candidate for their ranks. However, the response from the intelligence agency was far from what he had expected.
"They (MI6) simply said, 'No, it's fine'… I would have made a terrible spy. I'm too tall, not quite sharp enough, and I have a penchant for sharing secrets. You couldn't find a worse spy. I can't keep a secret," Osman admitted with a self-deprecating grin.
In a playful tone, he added, "By the way, I'm still open to MI6 if they happen to read this. I could be of use now because no one would suspect me."
Last year, Osman made headlines with his decision to step down from his co-hosting role on the BBC One game show "Pointless," a position he had held alongside Alexander Armstrong for nearly 13 years. His rationale? To dedicate more time to his burgeoning career as an author.
Despite the intriguing narrative and Osman's trademark wit, the Foreign, Commonwealth and Development Office has maintained a discreet stance on the matter, adhering to the long-established government policy of refraining from commenting on the operations of intelligence agencies.
Persons2 and Companies7 in the news
ENGLAND NEWS
News GlobalEng.biz -this is the latest and most up-to-date information about the resonant events that have occurred in the region. The task of the resource's news feed is to convey to readers information about important events in business, politics, economics, healthcare, culture and other spheres of life in England with maximum accuracy and objectivity.
News GlobalEng.biz - this is coverage of the economic processes taking place in England, the latest news of public life, incidents and an overview of political events. English news is information about the activities of small and medium-sized businesses, the work of housing and communal services, the implementation of significant projects. The site's journalists describe not only the life of the region, but also talk about the current state of the English economy. Everything you need to know about innovations in the field of industry and agriculture, economy and government is collected in the "News" section on GlobalEng.biz.
News of England promptly informs the reader, shows the real picture and opens up topical topics. Communication with government structures and business gives us the opportunity to provide our readers with reliable, information-rich material.
The main page of the portal contains the key news of England!
Alena Potapova
---
Development Director