22 March 2023
1792
2 min.
5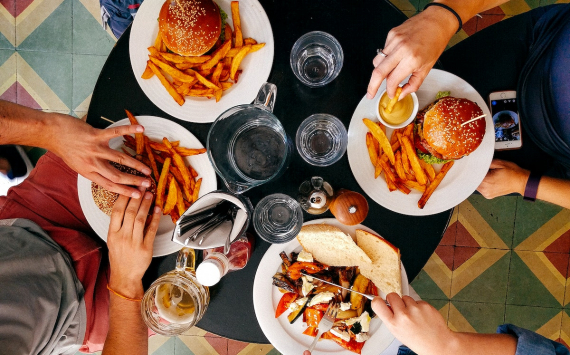 How price hikes are impacting popular restaurant chains in Britain
Dining out in Britain has become increasingly expensive in recent months as restaurants and pubs struggle with rising costs. Some of the popular chains, including McDonald's, Wetherspoon, Nando's, and Zizzi, have increased their prices since last year, affecting the cost of meals, drinks, and overall dining experiences. In this article, we explore the extent of the price hikes and their impact on the food and beverage industry.
Nando's
Nando's has increased the prices of its menu items, including a quarter chicken with two sides, which is up 14% from £8.75 to £9.95. The price of a half chicken with sides has risen 8% from £12.45 to £13.50. Additionally, a 330ml bottle of Freedom Pills beer is up 8% from £3.95 to £4.25, and a bottomless Coke now costs £3.60, up 3% from £3.50.
Zizzi
Zizzi, an Italian chain, has also increased its prices, with its spaghetti chorizo carbonara and chicken and prosciutto salad rising by 5% and 3%, respectively, both to £14.95. In addition, a 500ml bottle of Peroni Gran Riserva beer has gone up 3% to £6.95.
Zizzi's Director of Food Development shared with MailOnline: "Our mission is to always provide excellent value for our customers. We take pride in our menu of classic dishes crafted from high-quality ingredients, and continuously strive to maintain affordable prices for our customers. Despite the challenges of the past four years, including the pandemic and rising costs, we have managed to keep our average menu prices below total inflation. As a result, our customers consistently rate us as great value for money."
McDonald's
McDonald's has raised the prices of its mayo chicken burger by 20%, from 99p to £1.19, and the bacon double cheeseburger has gone up 8%, from £2.49 to £2.69.
Wetherspoon
Wetherspoon's 'Ultimate Burger' deal with an alcoholic drink has increased from £9.85 to £10.59, an 8% rise.
In conclusion, The price hikes are due to several factors, including inflation, supply chain disruptions, and labor costs. However, the recent price increases have put a strain on customers' wallets, and some may choose to eat out less often. It remains to be seen how the food and beverage industry will respond to these challenges, but one thing is certain: dining out in Britain has become more expensive than ever.
ENGLAND NEWS
News GlobalEng.biz -this is the latest and most up-to-date information about the resonant events that have occurred in the region. The task of the resource's news feed is to convey to readers information about important events in business, politics, economics, healthcare, culture and other spheres of life in England with maximum accuracy and objectivity.
News GlobalEng.biz - this is coverage of the economic processes taking place in England, the latest news of public life, incidents and an overview of political events. English news is information about the activities of small and medium-sized businesses, the work of housing and communal services, the implementation of significant projects. The site's journalists describe not only the life of the region, but also talk about the current state of the English economy. Everything you need to know about innovations in the field of industry and agriculture, economy and government is collected in the "News" section on GlobalEng.biz.
News of England promptly informs the reader, shows the real picture and opens up topical topics. Communication with government structures and business gives us the opportunity to provide our readers with reliable, information-rich material.
The main page of the portal contains the key news of England!
Alena Potapova
---
Development Director