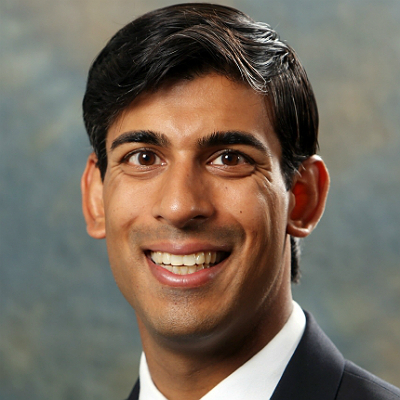 Content
Biography
Rishi Sunak (born 12 May 1980) is a British politician who has served as Chancellor of the Exchequer since February 2020. A member of the Conservative Party, he previously served as Chief Secretary to the Treasury under Chancellor Sajid Javid from July 2019 to February 2020. He has been the Member of Parliament (MP) for Richmond (Yorks) since the 2015 general election.
Born in Southampton, Hampshire, to a Punjabi Indian-East African Hindu family, his early education was at Winchester College. Sunak subsequently studied Philosophy, Politics and Economics (PPE) at Lincoln College, Oxford, and later gained an MBA from Stanford University as a Fulbright Scholar. After graduating, he worked for investment bank Goldman Sachs and later as a partner at hedge fund management firm The Children's Investment Fund Management.
Early life and education
Sunak was born on 12 May 1980 in Southampton, Hampshire, to Yashvir and Usha Sunak. He is the eldest of three siblings. His father Yashvir was born in Kenya and his mother Usha was born in Tanzania. They are both Hindus. His grandparents were born in Punjab, India, and emigrated from East Africa with their children to the UK in the 1960s. Yashvir was a general practitioner (GP), and Usha was a pharmacist who ran a local pharmacy.
Sunak attended Winchester College, an all-boys' independent boarding school, where he was head boy. He then studied PPE at Lincoln College, Oxford, graduating with a First in 2001. In 2006, Sunak obtained an MBA from Stanford University, where he was a Fulbright scholar.
Business career
Sunak worked as an analyst for investment bank Goldman Sachs between 2001 and 2004. He then worked for hedge fund management firm The Children's Investment Fund Management, becoming a partner in September 2006. He left in November 2009 to join former colleagues at new hedge fund firm Theleme Partners, which launched in October 2010 with an initial $700 million. Sunak was also a director of investment firm Catamaran Ventures, owned by his father-in-law, Indian businessman N. R. Narayana Murthy.
Political career
Member of Parliament
Sunak was selected as the Conservative candidate for Richmond (Yorks) in October 2014. The seat had previously been held by William Hague, a former leader of the party, Foreign Secretary and First Secretary of State, who chose to stand down at the following general election. In the same year Sunak was head of the Black and Minority Ethnic (BME) Research Unit of centre-right think tank Policy Exchange, for which he co-wrote a report on BME communities in the UK. He was elected as MP for the constituency in the 2015 general election with a majority of 19,550 (36.2%). During the 2015–2017 parliament he was a member of the Environment, Food and Rural Affairs Select Committee.
He supported the UK leaving the European Union (EU) in the June 2016 membership referendum. That year he wrote a report for the Centre for Policy Studies (a Thatcherite think tank) supporting the establishment of free ports after Brexit, and the following year wrote a report advocating for the creation of a retail bond market for small and medium-sized enterprises (SMEs).
Sunak was re-elected as MP in the 2017 general election, with an increased majority of 23,108 (40.5%). He was Parliamentary Under-Secretary for Local Government between January 2018 and July 2019. Sunak voted for then-Prime Minister Theresa May's Brexit withdrawal agreement and voted against a referendum on any withdrawal agreement. He supported Boris Johnson in the 2019 Conservative Party leadership election and co-wrote an article in The Times newspaper with fellow MPs Robert Jenrick, and Oliver Dowden to advocate for Johnson during the campaign in June.
He was re-elected in the 2019 general election with an increased majority of 27,210 (47.2%). During the election campaign, Sunak represented the Conservatives in both the BBC's and ITV's seven-way election debates.
Chief Secretary to the Treasury
Sunak was appointed as Chief Secretary to the Treasury by Prime Minister Boris Johnson on 24 July 2019 and served under Chancellor Sajid Javid until February 2020. He became a member of the Privy Council the next day.
Chancellor of the Exchequer
In the weeks leading up to Sunak's appointment as Chancellor, a number of briefings in the press had suggested that a new economic ministry led by Sunak might be established, to reduce the power and political influence of Chancellor Sajid Javid at the Treasury. Sunak was considered to be a Johnson loyalist, favoured by Dominic Cummings, and seen as the "rising star" minister who had ably represented the Prime Minister during the 2019 election debates. By February 2020, it was reported that Javid would remain in his role as Chancellor and that Sunak would stay on as Chief Secretary to the Treasury, in order for the Prime Minister's Chief Adviser, Cummings, to "keep an eye" on Javid.
Sunak was promoted to Chancellor of the Exchequer on 13 February 2020 as part of a cabinet reshuffle, after the resignation of his predecessor, Chancellor Javid, on the same day. Javid had resigned as Chancellor of the Exchequer following a meeting with Prime Minister Johnson. During the meeting, Johnson had offered to keep his position on the condition that he fire all of his advisers at the Treasury, to be replaced with individuals selected by Cummings. Upon resigning, Javid told the Press Association that "no self-respecting minister would accept those terms". Political commentators saw Sunak's appointment as signalling the departure of the Treasury's independence from Downing Street, with Robert Shrimsley, chief political commentator of the Financial Times, arguing that "good government often depends on senior ministers – and the Chancellor in particular – being able to fight bad ideas".
Sunak's first budget took place on 11 March 2020. This included an announcement of £30 billion of additional spending of which £12 billion was allocated for mitigation of the economic impact of the coronavirus pandemic. Shortly after, Sunak announced £330 billion in emergency support for businesses as well as a salary subsidy scheme for employees. This was the first time a British government had created such an employee retention scheme.
Personal life
Sunak married Akshata Murthy, the daughter of Indian billionaire and co-founder of Infosys, N. R. Narayana Murthy, in August 2009. They met while studying at Stanford University and have two daughters. Sunak is a Hindu, and has taken his oath at the House of Commons on the Bhagavad Gita since 2017. He was previously a governor of the East London Science School.
Born in one day
Days left until next birthday: 223 Days.
Quotes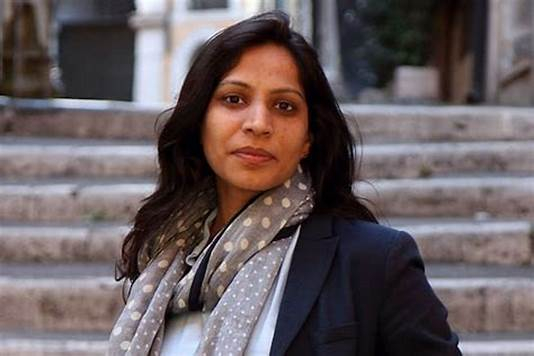 Dr Swati Dhingra's experience in international economics will bring valuable new expertise to the MPC. I am delighted to appoint her to this role and look forward to seeing her contribution to policymaking in the coming years.
13 May 2022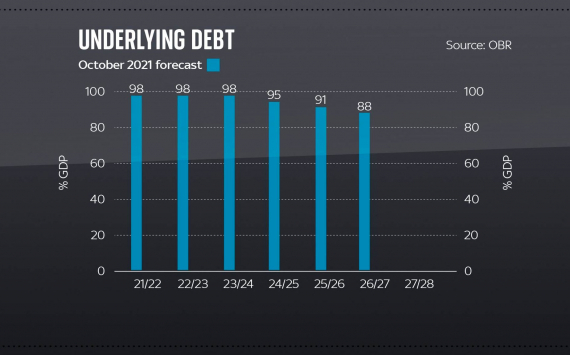 Public debt is at the highest levels since the 1960s and rising inflation is pushing up our debt interest costs, which mean we must manage public finances sustainably to avoid saddling future generations with further debt
27 April 2022
GlobalEng.biz pays special attention to the activities of famous people: politicians, officials, businessmen, bankers, cultural and sports figures. Their opinion largely determines the development of the political, social and economic life of England and the United Kingdom. The section is constantly edited by our journalists for the relevance of the information. Here you can find information about the CEOs and presidents of top companies in England, officials and public figures who play a key role in the development of the region.
The goal of the project is to create a comfortable information space for all market participants, as well as to introduce the readership to business people in England.
We have created an impressive database of people in England, which contains information about the career path, education and other important information about a person.
Thanks to the automatic calculation of the number of mentions of a person in the news sections "English news" and "English press releases", a rating of the popularity and influence of persons is formed on the portal. The team GlobalEng.biz monitors changes in the rating and encourages project participants for their success. In general, the rating of participants is based on an in-depth analysis of the activity of PR services of famous people, and also reflects the qualitative state of the information field formed by the media and press services around the organization.
"Business people of England" is a project about people who, with their ideas, words and actions, have a great influence on the development and prosperity of England.
Alena Potapova
---
Development Director