18 April 2022
2099
3 min.
4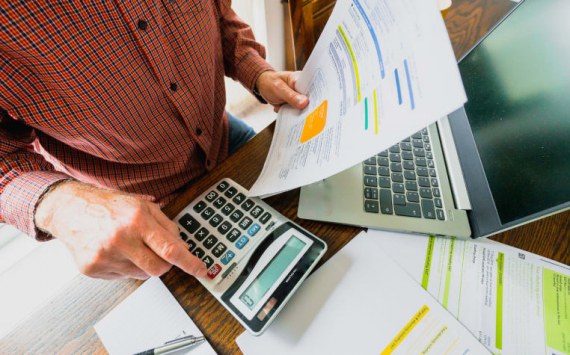 The Treasury is committing billions of pounds to help households shoulder the cost of rising household bills.
Among the measures announced by Rishi Sunak in February was a council tax rebate, an increase in the number of households eligible for the warm homes discount, and a one-off repayable discount of £200 off energy bills in October.
A record rise in the energy price cap from April means households are now facing an average annual increase of almost £700 to energy bills. Sunak said that the Treasury's plans will "take the sting out of this significant price rise for millions of families", although critics fear it will not be enough to counter the cost-of-living crisis.
Through this scheme, all households in Britain will see a one-off reduction of £200 applied to their energy bills this October. This amount will then be paid back in instalments of £40 over the next five years. 
The government states that the discount is not a loan. "There will be no interest due, no debt attached, and it will not affect your credit rating." The scheme is a "universal measure" to help all homes across England, Scotland and Wales. Funding will also be allocated to Northern Ireland to provide "comparable support".
Households with a domestic electricity connection will automatically be eligible for the scheme, and in the majority of cases, the reduction in October bills will be applied automatically by energy providers – there is no need to apply for it, and there is no option to opt out.
People whose energy is pre-paid through a meter will be issued vouchers to make sure they don't miss out on the reduction. 
Details of the scheme's roll-out are still to be confirmed. The government this week began consultation with energy providers and consumer groups to find out how best to deliver the scheme. This consultation will run until 23 May, and a government response is expected in the summer.
Money Saving Expert's Martin Lewis has attempted to clear up "confusion" around the scheme, advising households that "the best way to think of it is a form of energy bill levy" and reiterating that "there is no personal loan to an individual".
"This isn't about, 'you borrowed money, you pay it back.' So if you're living at home with parents and you move out in two years' time, even though you didn't get the £200, your bill will still be £40 higher – every household will be charged £40 more. You'll simply get your energy bill and it will be higher because of this levy and the one this October will be lower." 
Labour criticised the plan as a "shoddily designed buy now, pay later loan scheme". But Sunak said it would be "wrong and dishonest" to claim that the government didn't need to "adjust to higher prices". 
Energy prices aren't set to come down "any time soon", said Sky News. "Analysts predict the next price cap review in October will see a further £400 increase, meaning government intervention may have to be sustained" to help households manage the knock-on effect of global gas market prices.
Source: https://www.theweek.co.uk/business/956441/how-to-claim-200-loan-energy-bills
Persons2 and Companies2 in the news
ENGLAND NEWS
News GlobalEng.biz -this is the latest and most up-to-date information about the resonant events that have occurred in the region. The task of the resource's news feed is to convey to readers information about important events in business, politics, economics, healthcare, culture and other spheres of life in England with maximum accuracy and objectivity.
News GlobalEng.biz - this is coverage of the economic processes taking place in England, the latest news of public life, incidents and an overview of political events. English news is information about the activities of small and medium-sized businesses, the work of housing and communal services, the implementation of significant projects. The site's journalists describe not only the life of the region, but also talk about the current state of the English economy. Everything you need to know about innovations in the field of industry and agriculture, economy and government is collected in the "News" section on GlobalEng.biz.
News of England promptly informs the reader, shows the real picture and opens up topical topics. Communication with government structures and business gives us the opportunity to provide our readers with reliable, information-rich material.
The main page of the portal contains the key news of England!
Alena Potapova
---
Development Director