19 March 2023
1975
2 min.
6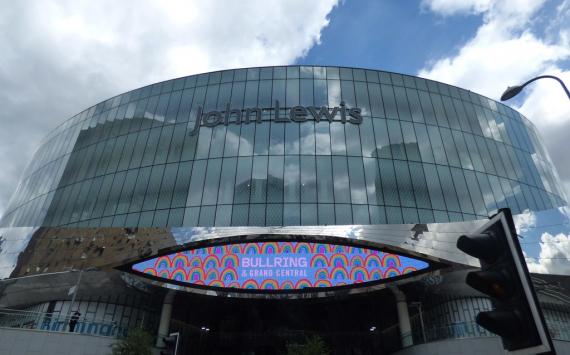 Investing for transformation
The retail giant is known for its department store chain and Waitrose supermarkets, but recent financial results have led to the company exploring new ways to raise investment.
The firm reported a loss of £234m due to rising costs and falling sales, and is now considering a plan to change its mutual structure. This would involve selling a minority stake while maintaining majority employee ownership, with the aim of raising up to £2bn of new investment.
The chairwoman, Dame Sharon White, reportedly proposed altering the mutual structure, requiring approval from the 60-staff partnership council. The company remains committed to employee ownership and seeking partnerships for growth and transformation, despite potential job cuts to improve efficiency and productivity.
In addition to exploring changes in its mutual structure, the company has been diversifying its operations. For example, it recently entered the "build to rent" property business, and signed a £500m deal with Abrdn to build 1,000 new homes. These moves show the company's commitment to growth and transformation, despite challenging trading conditions.
The company has a rich history, having been founded in 1864 by John Lewis. His son, John Spedan Lewis founded the partnership over 70 years ago as an innovative way of doing business that included staff in decision-making.
The company has recently undergone a leadership shake-up by appointing Nish Kankiwala as its inaugural chief executive, in an effort to reverse its fortunes in the midst of challenging trading conditions. Although faced with hurdles, the company remains dedicated to employee ownership and pursuing partnerships to finance its growth and transformation objectives.
Persons4 and Companies2 in the news
ENGLAND NEWS
News GlobalEng.biz -this is the latest and most up-to-date information about the resonant events that have occurred in the region. The task of the resource's news feed is to convey to readers information about important events in business, politics, economics, healthcare, culture and other spheres of life in England with maximum accuracy and objectivity.
News GlobalEng.biz - this is coverage of the economic processes taking place in England, the latest news of public life, incidents and an overview of political events. English news is information about the activities of small and medium-sized businesses, the work of housing and communal services, the implementation of significant projects. The site's journalists describe not only the life of the region, but also talk about the current state of the English economy. Everything you need to know about innovations in the field of industry and agriculture, economy and government is collected in the "News" section on GlobalEng.biz.
News of England promptly informs the reader, shows the real picture and opens up topical topics. Communication with government structures and business gives us the opportunity to provide our readers with reliable, information-rich material.
The main page of the portal contains the key news of England!
Alena Potapova
---
Development Director