9 August 2021
2199
4 min.
10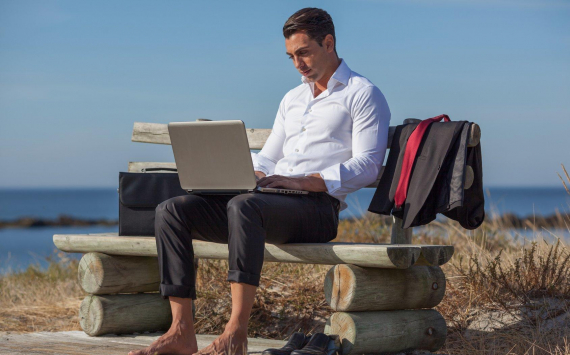 Ministers could face a battle with unions over a drive to get more civil servants back into Whitehall.
One Cabinet minister has suggested that officials should have their pay docked if they refuse to return to the office after working from home for so long during the pandemic.
The comments were described as "insulting" by a civil service union chief, who said ministers should focus on whether public services are being delivered, rather than where civil servants are sitting.
The unnamed minister's comments came as the Government stressed it would follow a "cautious" approach to civil servants returning to their offices, with departments able to be flexible in how the process is managed.
A Government spokesman said the approach would take advantage of the benefits of both office and home-based working across the UK.
But a Cabinet minister told the Daily Mail that civil servants who refuse to come into the office should face a pay cut.
"People who have been working from home aren't paying their commuting costs so they have had a de facto pay rise, so that is unfair on those who are going into work," the minister said.
"If people aren't going into work, they don't deserve the terms and conditions they get if they are going into work."
In a sign that working from home could damage future job prospects, the minister suggested that "people who want to get on in life will go into the office because that's how people are going to succeed".
Dave Penman, general secretary of the FDA civil service union, told the PA news agency: "These insulting comments from ministers and politicians only demonstrate that they are out of touch with modern working practices.
"Across the economy – in both the private and public sectors – employers are embracing hybrid working, which provides greater work-life balance for employees and reduced office costs for employers.
"Only last week, the Government announced that due to hybrid working, an additional eight Government departments could now move into the new civil service hub in Leeds.
"As the last 18 months has demonstrated, there are many tasks that can be done just as effectively whilst working remotely.
"Indeed, the Government's own flagship Places for Growth strategy – moving civil service jobs out of London – was already predicated on at least 40% of these being done remotely, and that was before Covid.
"What should matter to ministers is whether public services are being delivered effectively, not where individual civil servants are sitting on a particular day."
The comments came as it emerged plans to require staff at the Department of Health and Social Care to be based partly in the office in September have been scrapped, meaning civil servants there can continue to work from home full-time.
The Guardian reported that the DHSC had put its staff on notice that from September, the "minimum expectation" was they would need to be in the office for a minimum of four and a maximum of eight days every month – unless there was a business or wellbeing reason.
However, in an announcement seen by the newspaper, DHSC's director of workplace and director of HR told staff on Thursday that "it's clear that we cannot proceed with this phase on the planned timescale".
A Government spokesperson said: "The Civil Service continues to follow Government guidance, as we gradually and cautiously increase the number of staff working in the office.
"Our approach, which builds on our learning during the pandemic, takes advantage of the benefits of both office and home-based working across the UK."
Last week, Chancellor Rishi Sunak highlighted the benefits of office working.
He said it had been "really beneficial" working in an office environment early in his career and doubted whether he would have been able to build "strong relationships" with mentors over Teams or Zoom.
"That's why I think for young people in particular being able to physically be in an office is valuable," he added.
In the Department for Education, skills minister Gillian Keegan estimated around 25% of staff were in on any given day "and quite frankly they are all excited to come back".
Layla Moran, chairwoman of the all-party parliamentary group on coronavirus, said there was "mixed messaging from the Government at a time when the public and businesses need clarity".
"Ministers shouldn't be urging people back to the office at a time when cases remain high and against the Government's own workplace safety guidance," she said.
Source: https://www.gbnews.uk/news/minister-suggests-civil-servants-should-have-pay-cut-if-they-refuse-to-return-to-the-office/116352
Persons3 and Companies7 in the news
ENGLAND NEWS
News GlobalEng.biz -this is the latest and most up-to-date information about the resonant events that have occurred in the region. The task of the resource's news feed is to convey to readers information about important events in business, politics, economics, healthcare, culture and other spheres of life in England with maximum accuracy and objectivity.
News GlobalEng.biz - this is coverage of the economic processes taking place in England, the latest news of public life, incidents and an overview of political events. English news is information about the activities of small and medium-sized businesses, the work of housing and communal services, the implementation of significant projects. The site's journalists describe not only the life of the region, but also talk about the current state of the English economy. Everything you need to know about innovations in the field of industry and agriculture, economy and government is collected in the "News" section on GlobalEng.biz.
News of England promptly informs the reader, shows the real picture and opens up topical topics. Communication with government structures and business gives us the opportunity to provide our readers with reliable, information-rich material.
The main page of the portal contains the key news of England!
Alena Potapova
---
Development Director