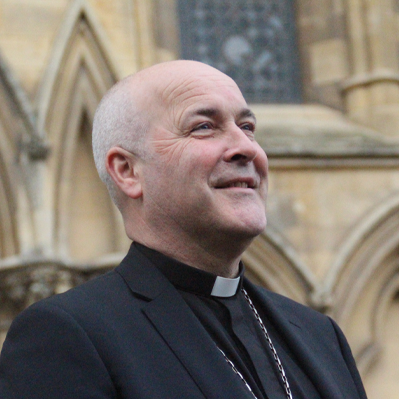 COTTRELL
Stephen
Church of England bishop
Date of Birth: 31 August 1958
Age: 64 years old
Profession: Chief
Content
Biography
Stephen Geoffrey Cottrell SCP is a Church of England bishop. Since 9 July 2020, he has been the Archbishop of York and Primate of England; the second-most senior bishop of the church and the most senior in northern England. He previously served as Bishop of Reading (an area bishop in the Diocese of Oxford), 2004–2010, and as Bishop of Chelmsford, 2010–2020.
Ordained ministry
Cottrell was made a deacon at Petertide on 1 July 1984 and ordained a priest the next Petertide (30 June 1985), both times by Ronald Bowlby, Bishop of Southwark, at Southwark Cathedral. His ordained ministry began as a curate at Christ Church, Forest Hill in the Diocese of Southwark. From 1988 to 1993, he was priest in charge of St Wilfrid's Church, Chichester, and also assistant director of pastoral studies at Chichester Theological College. He was then diocesan missioner for the Diocese of Wakefield and finally, before his ordination to the episcopate,) canon pastor at Peterborough Cathedral.
Episcopal ministry
Cottrell was nominated area Bishop of Reading on 6 January 2004, after Jeffrey John controversially withdrew his nomination to the post in 2003. He had been a supporter of John's original appointment. He said of his nomination: "I am looking forward to becoming the next Bishop of Reading with a mixture of excitement and trepidation. I believe my work in mission and evangelism has prepared me well for the challenges facing the church in this new century. I hope and pray that my love for and understanding of the different traditions of the Church of England will enable me to be a focus for unity in the Reading Episcopal area." He was consecrated on 4 May 2004 by Rowan Williams, Archbishop of Canterbury, at St Paul's Cathedral, following confirmation of the appointment by letters patent.
Following his nomination as bishop of Chelmsford on 22 March 2010, he was translated to the see of Chelmsford on 6 October 2010. He was installed at Chelmsford Cathedral on 27 November 2010. In 2014, he became a Lord Spiritual, one of the 26 senior diocesan bishops entitled to sit in the House of Lords; he was introduced on 25 March 2014.
On 17 December 2019, it was announced that Cottrell would succeed John Sentamu as Archbishop of York, Metropolitan of York and Primate of England, following the latter's retirement in June 2020. The position is the second-most senior clerical position in the Church of England after that of the Archbishop of Canterbury, Primate of All England. Cottrell's canonical election was held by video conference on 11 June 2020. The confirmation of his election, by which he legally took office, was held on 9 July, and his enthronement took place at York Minster during a service of Evensong on 18 October.
As a matter of course, Cottrell was appointed a Privy Counsellor on 21 July 2020. Now a Lord Spiritual ex officio, he was re-introduced on 22 October 2020.
Views
He is a member of the Society of Catholic Priests (SCP), and a member of Affirming Catholicism. In December 2014, he was selected as president of the movement, taking up the appointment at the start of 2015.
In 2007, Cottrell publicly opposed the renewal of Britain's Trident missile systems. The same year, his support for church celebrations of same-sex relationships was widely reported. In 2017, while serving as Bishop of Chelmsford, Cottrell said "Whether you believe there should be same sex marriage or the blessing of same sex unions or whether you do not, you are still a faithful Anglican...We need to find ways of living with this diversity, not being torn apart by it." He also stated that "there is no reason why prayers of thanksgiving for these same-sex relationships – perhaps a Eucharist – cannot be offered."
In August 2021, Cottrell was criticised for suggesting, in an article for the Daily Telegraph, that Welsh and Scottish sports teams should sing "God Save the Queen" along with the English team in all-British matches, saying that it would help to support the union. His idea met with angry responses on social media in Wales and Scotland.
Born in one day
Days left until next birthday: 84 Days.
Quotes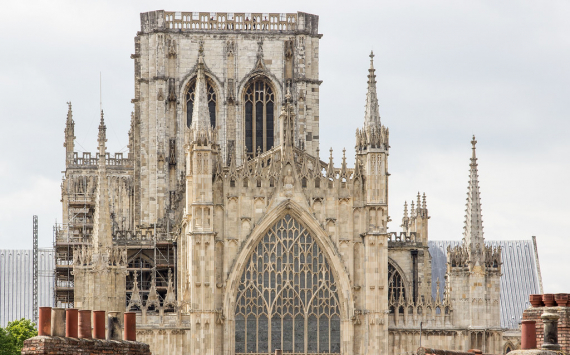 We have left behind an era when many people almost automatically identified as Christians, but other surveys consistently show how the same people are still seeking spiritual truth and wisdom and a set of values to live by.
29 November 2022
GlobalEng.biz pays special attention to the activities of famous people: politicians, officials, businessmen, bankers, cultural and sports figures. Their opinion largely determines the development of the political, social and economic life of England and the United Kingdom. The section is constantly edited by our journalists for the relevance of the information. Here you can find information about the CEOs and presidents of top companies in England, officials and public figures who play a key role in the development of the region.
The goal of the project is to create a comfortable information space for all market participants, as well as to introduce the readership to business people in England.
We have created an impressive database of people in England, which contains information about the career path, education and other important information about a person.
Thanks to the automatic calculation of the number of mentions of a person in the news sections "English news" and "English press releases", a rating of the popularity and influence of persons is formed on the portal. The team GlobalEng.biz monitors changes in the rating and encourages project participants for their success. In general, the rating of participants is based on an in-depth analysis of the activity of PR services of famous people, and also reflects the qualitative state of the information field formed by the media and press services around the organization.
"Business people of England" is a project about people who, with their ideas, words and actions, have a great influence on the development and prosperity of England.
Alena Potapova
---
Development Director