23 April 2022
2202
2 min.
5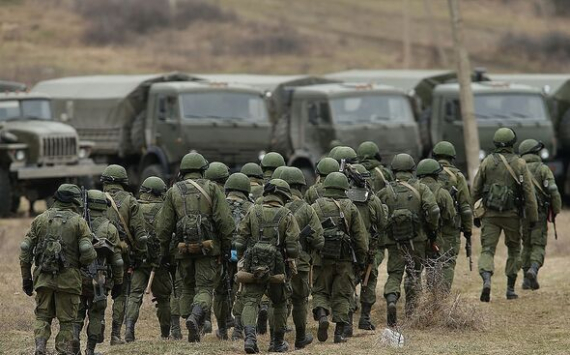 Addressing a press conference in New Delhi in India, Mr Johnson said the Government was contemplating sending Challenger 2 tanks to eastern Europe to replace Soviet-era T-72 tanks the Poles are shipping to Ukraine. According to the Pentagon, Ukraine's military now has more tanks on the battlefield than Russia does.
Mr Johnson told reporters: "I think perhaps what I haven't said publicly before is we're also looking more at what we can do to backfill in countries such as Poland who may want to send heavier weaponry to help defend the Ukrainians.
"So we're looking at sending tanks to Poland to help them as they are sending some of their T-72s to Ukraine."
It was reported last month that Ukraine had more tanks as of March than it did at the start of the war.
At the time of Russia's invasion, the country boasted around 2,000 tanks.
The Challenger 2 tank has been the mainstay of the British Army since the 1990s and saw action in the Iraq War.
The 64-tonne vehicles are due to go out of service in 2025, but the Army still has a fleet of more than 200.
Meanwhile, German Chancellor Olaf Scholz said he feared that sending tanks directly to Ukraine could spark a third world war.
He told Spiegel: "We need to do everything to avoid a direct military confrontation between NATO and a heavily armed superpower such as Russia, a nuclear power.
"I will do everything to avoid an escalation that could lead to World War III – there can be no nuclear war.
"That's why it is all the more important that we consider each step very carefully and coordinate closely with one another.
"To avoid an escalation towards NATO is a top priority for me.
"That's why I don't focus on polls or let myself be irritated by shrill calls. The consequences of an error would be dramatic."
The UK is already one of the biggest donors of weapons to Ukraine, with the Ministry of Defence supplying hundreds of anti-tank missiles, along with anti-aircraft and anti-ship missiles, ammunition and medical supplies.
It comes as it was revealed yesterday that Ukrainian troops are in Britain being trained to use armoured vehicles supplied by the Ministry of Defence to repel Putin's forces.
More than 20 soldiers arrived last week in the UK for training on the 120 vehicles being supplied to Ukrainian president Volodimir Zelensky's resistance as Boris Johnson steps up military support to help in the war.
Source: https://www.express.co.uk/news/uk/1599937/ukraine-news-boris-johnson-troops-poland-russia-ont
Persons3 and Companies2 in the news
ENGLAND NEWS
News GlobalEng.biz -this is the latest and most up-to-date information about the resonant events that have occurred in the region. The task of the resource's news feed is to convey to readers information about important events in business, politics, economics, healthcare, culture and other spheres of life in England with maximum accuracy and objectivity.
News GlobalEng.biz - this is coverage of the economic processes taking place in England, the latest news of public life, incidents and an overview of political events. English news is information about the activities of small and medium-sized businesses, the work of housing and communal services, the implementation of significant projects. The site's journalists describe not only the life of the region, but also talk about the current state of the English economy. Everything you need to know about innovations in the field of industry and agriculture, economy and government is collected in the "News" section on GlobalEng.biz.
News of England promptly informs the reader, shows the real picture and opens up topical topics. Communication with government structures and business gives us the opportunity to provide our readers with reliable, information-rich material.
The main page of the portal contains the key news of England!
Alena Potapova
---
Development Director