3 December 2022
1692
2 min.
8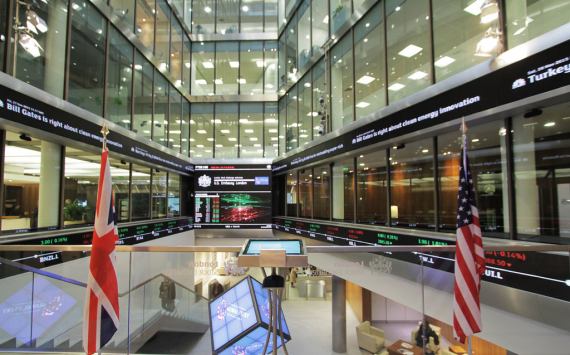 Global stock markets
Two of the UK's most popular funds were hammered, notably the technology-focused Scottish Mortgage Investment Trust.
Seraphim Space Investment Trust was launched with great pomp last summer as a UK fund focused on space technology.
It raised £178.4m through an oversubscribed initial public offering (IPO) and got off to an immediate start.
The share price jumped from 102p to more than 130p in just two months, up 27.5 per cent.
It has since come back down to earth.It has been a very difficult year for Seraphim Space Investment Trust, falling 61.99 per cent in 2022.
That makes it one of the worst of all time, with investors losing almost two-thirds of their money, depending on when they bought it.
"The market has turned sharply against speculative investments like this," said the head of investment analysis at AJ Bell.
"Any investment fund dedicated to exploring commercial space opportunities definitely falls into the speculative bucket," he added.
He also said the trust's ambitions are high, but there are also risks. "Seraphim Space offers investors access to a niche set of companies, many of which are at a very early stage, that would otherwise be inaccessible to conventional investors."
Also, global stock markets have collapsed this year and the once rampant US technology sector has suffered a major sell-off.
Many of the stocks and funds operating in this sector have become overinflated and overvalued after years of record returns.
Electric car maker Elon Musk Tesla is down 51.25 per cent since the start of the year, while Facebook (now renamed Meta Platforms) is down 63.52 per cent.
Streaming service Netflix is desperately hoping to revive its fortunes with an upcoming documentary series about Prince Harry and Meghan Markle after its share price rose 43.36 per cent in 2022.
Persons3 and Companies5 in the news
ENGLAND NEWS
News GlobalEng.biz -this is the latest and most up-to-date information about the resonant events that have occurred in the region. The task of the resource's news feed is to convey to readers information about important events in business, politics, economics, healthcare, culture and other spheres of life in England with maximum accuracy and objectivity.
News GlobalEng.biz - this is coverage of the economic processes taking place in England, the latest news of public life, incidents and an overview of political events. English news is information about the activities of small and medium-sized businesses, the work of housing and communal services, the implementation of significant projects. The site's journalists describe not only the life of the region, but also talk about the current state of the English economy. Everything you need to know about innovations in the field of industry and agriculture, economy and government is collected in the "News" section on GlobalEng.biz.
News of England promptly informs the reader, shows the real picture and opens up topical topics. Communication with government structures and business gives us the opportunity to provide our readers with reliable, information-rich material.
The main page of the portal contains the key news of England!
Alena Potapova
---
Development Director