6 August 2022
1828
1 min.
2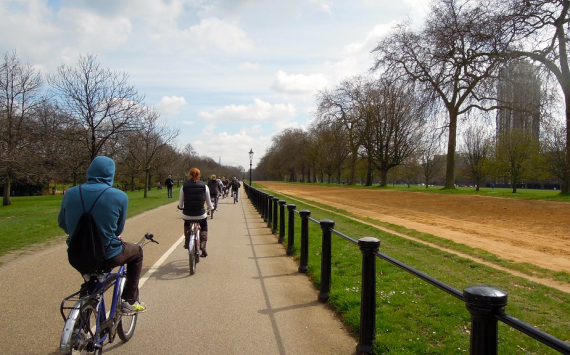 The criminal offence of cycling
Cyclists in the UK could be sentenced to the same prison terms as drivers if their actions on the road lead to a fatality. This is the proposal in a bill drafted by UK Transport Secretary Grant Shapps.
"We need a cycling counterpart to the criminal offence of causing death by careless driving to remove a gap in the law and imprint in cyclists' brains that they can cause real harm when high speed is combined with a lack of caution," the minister wrote in a column published in the Daily Mail on Saturday.
For drivers of motor vehicles, the maximum penalty for dangerous driving has been raised from 14 years to life imprisonment since June. In the case of cyclists, however, a law passed in 1861 is still in force. It was designed for driving horse-drawn carts and the maximum penalty does not exceed a few months' imprisonment.
According to the newspaper in connection with the 2016 case, when an 18-year-old cyclist collided with a 44-year-old woman who was crossing the road in east London. The collision with a bike without front brakes, which was travelling at around 30km per hour, caused the woman to fall and suffer fatal injuries. The 18-year-old cyclist was sentenced to 18 months in prison.
However, according to the British Parliament's Transport Safety Advisory Board, 470 pedestrians died on British roads in 2019. Of those, five died after colliding with cyclists.
It is worth noting that 305 pedestrians died in accidents involving cars, 51 with trucks, 29 with buses and 14 with motorbikes.
Persons1 and Companies1 in the news

Secretary of State for Transport

ENGLAND NEWS
News GlobalEng.biz -this is the latest and most up-to-date information about the resonant events that have occurred in the region. The task of the resource's news feed is to convey to readers information about important events in business, politics, economics, healthcare, culture and other spheres of life in England with maximum accuracy and objectivity.
News GlobalEng.biz - this is coverage of the economic processes taking place in England, the latest news of public life, incidents and an overview of political events. English news is information about the activities of small and medium-sized businesses, the work of housing and communal services, the implementation of significant projects. The site's journalists describe not only the life of the region, but also talk about the current state of the English economy. Everything you need to know about innovations in the field of industry and agriculture, economy and government is collected in the "News" section on GlobalEng.biz.
News of England promptly informs the reader, shows the real picture and opens up topical topics. Communication with government structures and business gives us the opportunity to provide our readers with reliable, information-rich material.
The main page of the portal contains the key news of England!
Alena Potapova
---
Development Director