18 February 2021
2384
3 min.
4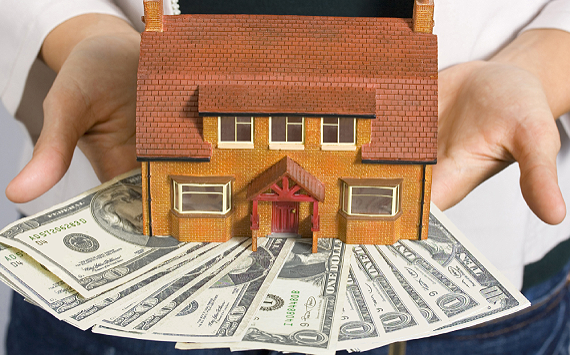 Oxane Partners Limited ("Oxana"), a leading provider of technology solutions for the private markets, announced on February 15, 2021 that it has won multiple mandates to serve as a property service agent and security agent for loans in real estate and offshore assets. The total amount outstanding on these loans is over £ 250 million.
The multi-currency loan servicing mandates were appointed by two large real estate lenders, a global investment bank and a global investment firm specialising in alternatives. These mandates affirm that lenders are keen to upgrade to Oxane's digital-first proposition of Loan Servicing 2.0. Loan Servicing 2.0 lets lenders capitalise on an award-winning digital ecosystem helmed by an experienced servicing team, giving investors complete control over their data, loan administration, proactive surveillance, and automation of all reporting.
Cumulatively, these multi-jurisdictional loans are secured by hotels, offices, retail assets, social housing, development land and shipping vessels. Oxane's primary responsibilities across these mandates include loan administration, cash management, borrower correspondence, and investor remittances. On the shipping loan-on-loan transaction, Oxane has been appointed as facility agent, security agent and process agent on behalf of the senior and junior lenders with responsibilities extending to a full range of servicing functions including running payments waterfalls, cash & position reconciliations, allocation of proceeds, and reporting to both investors. Confidentiality agreements prevent further disclosures. The loans will be managed via the award-winning platform, Oxane CREST, which offers lenders improved portfolio visibility through superior data management, risk monitoring, and reporting.
"These mandates are the culmination of our business expansion into the European loan servicing market and represent an endorsement of Oxane's proprietary technology platforms and cement Oxane's role as an innovator in the digitalisation of loan servicing and the broader private markets industry." - commented Vishal Soni, co-Founder at Oxane.
Oxane announced its expansion into the European loan servicing market in January 2020, with ambitions to spearhead digitalisation in the loan servicing industry. The servicing business is led by Andrew Tisdall, ex-Mount Street, and Yousuf Attarwala, ex-Situs who together bring close to 50 years of loan servicing experience. The future of loan servicing and private credit markets will unequivocally be driven by digitalisation. Oxane can support professional alternative debt investors' more exacting requirements for improved risk control, portfolio surveillance, and reporting processes. Digitalisation enables the seamless integration of individual loans within broader credit portfolios with a bird's-eye view of investments in real-time.
"We're delighted to announce the signing up of multiple mandates in quick succession, which is proof that our Loan Servicing 2.0 solution is spiking the interest of lenders for the benefits it brings with a digital-first approach.", commented Andrew Tisdall, Director at Oxane Partners. "Our technology-driven loan servicing solution, enabled by an experienced team of servicing experts is helping our clients adopt the digital transformation that's underway in the loan servicing industry."
Earlier last month, Oxane announced that three global investment banks across the US and Europe signed up for Oxane Panorama, the illiquid credit portfolio management platform. Overall, Oxane has developed a suite of technology solution covering real estate, loan portfolios, asset-backed lending, and other complex structured finance transactions. Oxane currently manages more than £200 billion of outstanding balance across more than 20 geographies globally.
Press Contact:
Anubhuti Verma
Suite 541,
Jubilee House,
197-213 Oxford Street,
London W1D 2LF
02079936893
https://oxanepartners.com
Persons3 and Companies1 in the news
PRESS RELEASES OF ENGLAND
Press releases GlobalEng.biz -this is the latest news from England companies.
The official press releases of companies in England are regularly published on the resource. You can find out the latest news of enterprises in the corresponding section on the main page. Posting press releases is a traditional and effective way to promote your business. It allows organizations to declare themselves and their products and services to the widest possible mass of the audience. At the same time, the information occasion can be any: attracting people to an event or conference, highlighting new products or personnel appointments. If your goal is to draw attention to your information, then GlobalEng.biz will become your reliable assistant in this case. Thanks to the portal, your press release will be seen by reviewers of leading online publications, customers and partners.
GlobalEng.biz allows representatives of companies and organizations in A to independently post a press release when registering on the resource. The most important feature of GlobalEng.biz.The problem is that all publications of England companies fall into the archives and will be available from the search for a long time. You just need to add a press release to the information feed.
GlobalEng.biz offers its customers a subscription service that allows companies to regularly publish press releases on favorable terms. In addition, the business portal provides an opportunity to tell more fully about the life of the company by adding photos and videos, persons and quotes of employees. All information materials have active links and will lead potential customers to your resource.
Alena Potapova
---
Development Director