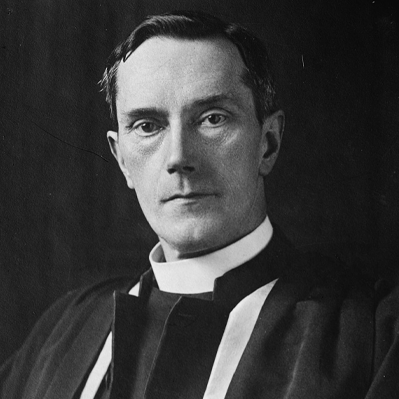 Content
Biography
William Ralph Inge KCVO FBA was an English author, Anglican priest, professor of divinity at Cambridge, and dean of St Paul's Cathedral, which provided the appellation by which he was widely known, Dean Inge. He was nominated for the Nobel Prize in Literature three times.
Early life and education
He was born on 6 June 1860 in Crayke, Yorkshire. His father was William Inge, Provost of Worcester College, Oxford, and his mother Susanna Churton, daughter of Edward Churton, Archdeacon of Cleveland. Inge was educated at Eton College, where he was a King's Scholar and won the Newcastle Scholarship in 1879, and at King's College, Cambridge, where he won a number of prizes, as well as taking firsts in both parts of the Classical Tripos.
Career
Positions held[edit]
He was a tutor at Hertford College, Oxford, starting in 1888, the year he was ordained as a deacon in the Church of England.
His only parochial position was as vicar of All Saints, Knightsbridge, London, from 1905 to 1907.[3]
In 1907, he moved to Jesus College, Cambridge, on being appointed Lady Margaret's Professor of Divinity.
In 1911, he became dean of St. Paul's Cathedral in London. He served as president of the Aristotelian Society at Cambridge from 1920 to 1921.
He had retired from full-time church ministry in 1934.
Inge was also a trustee of London's National Portrait Gallery from 1921 until 1951.
Writing
Inge was a prolific author. In addition to scores of articles, lectures and sermons, he also wrote over 35 books. Inge was a columnist for the Evening Standard for many years, finishing in 1946.
He is best known for his works on Plotinus and neoplatonic philosophy, and on Christian mysticism, but also wrote on general topics of life, and current politics.
He was nominated for the Nobel Prize in Literature three times.
Views
Inge was a strong proponent of the spiritual type of religion—"that autonomous faith which rests upon experience and individual inspiration"—as opposed to one of coercive authority. He was therefore outspoken in his criticisms of the Roman Catholic Church. His thought, on the whole, represents a blending of traditional Christian theology with elements of Platonic philosophy. He shares this in common with one of his favourite writers, Benjamin Whichcote, the first of the Cambridge Platonists.
He was nicknamed The Gloomy Dean because of his pessimistic views in his Romanes Lecture of 1920, "The Idea of Progress" and in his Evening Standard articles. In his Romanes Lecture he said that although mankind's accumulated experience and wonderful discoveries had great value, they did not constitute real progress in human nature itself.
He disapproved of democracy, which he called "an absurdity" and compared it to "the famous occasion when the voice of the people cried, Crucify Him!" He wrote "Human beings are born unequal, and the only persons who have a right to govern their neighbours are those who are competent to do so." He advanced various arguments why women should have fewer voting rights than men, if any.
He was also a eugenicist and wrote considerably on the subject. In his book Outspoken Essays, he devotes an entire chapter to this subject. His views included that the state should decide which couples be allowed to have children.
Inge opposed social welfare "on the grounds that it penalized the successful while subsidizing the weak and feckless".
He was also known for his support for nudism. He supported the publishing of Maurice Parmelee's book, The New Gymnosophy: Nudity and the Modern Life, and was critical of town councillors who were insisting that bathers wear full bathing costumes.
He was a supporter of animal rights.
Recognition
He was made a Commander of the Victorian Order (CVO) in 1918 and promoted to Knight Commander (KCVO) in 1930. He received Honorary Doctorates of Divinity from both Oxford and Aberdeen Universities, Honorary Doctorates of Literature from both Durham and Sheffield, and Honorary Doctorates of Laws from both Edinburgh and St. Andrews. He was also an honorary fellow of both King's and Jesus Colleges at Cambridge, and of Hertford College at Oxford. In 1921, he was elected as a Fellow of the British Academy.
Mentions in the news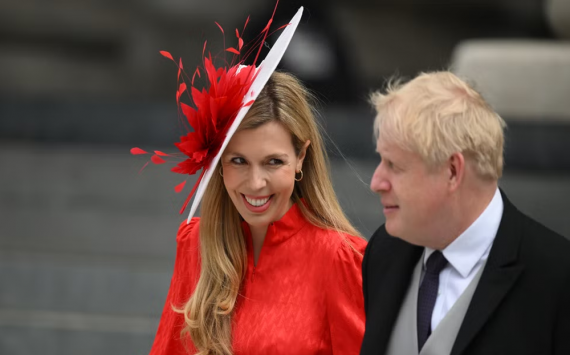 Born in one day
Days left until next birthday: 364 Days.
GlobalEng.biz pays special attention to the activities of famous people: politicians, officials, businessmen, bankers, cultural and sports figures. Their opinion largely determines the development of the political, social and economic life of England and the United Kingdom. The section is constantly edited by our journalists for the relevance of the information. Here you can find information about the CEOs and presidents of top companies in England, officials and public figures who play a key role in the development of the region.
The goal of the project is to create a comfortable information space for all market participants, as well as to introduce the readership to business people in England.
We have created an impressive database of people in England, which contains information about the career path, education and other important information about a person.
Thanks to the automatic calculation of the number of mentions of a person in the news sections "English news" and "English press releases", a rating of the popularity and influence of persons is formed on the portal. The team GlobalEng.biz monitors changes in the rating and encourages project participants for their success. In general, the rating of participants is based on an in-depth analysis of the activity of PR services of famous people, and also reflects the qualitative state of the information field formed by the media and press services around the organization.
"Business people of England" is a project about people who, with their ideas, words and actions, have a great influence on the development and prosperity of England.
Alena Potapova
---
Development Director