30 December 2022
1719
1 min.
3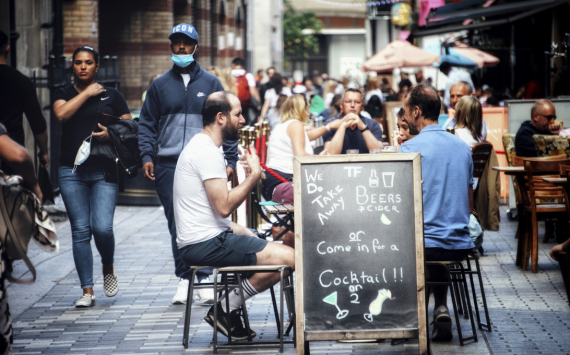 Strikes are bad for the hospitality sector
The profit lost by UK pubs, hotels and restaurants to strikes in December was £1.5bn, British Hospitality Association (BHA) head of hospitality Kate Nicholls said on Friday.
"We have recorded cancellation rates of between 50% and 60% in central London and between 20% and 30% in the rest of the country as a direct result of the strikes," she told BBC Radio. In addition, she said shop traffic also fell by an average of 27% nationally, and by 45% in the central part of the capital and in the City of London.
As Nicholls noted, given the problems the hospitality sector was already experiencing due to soaring energy prices, this is an extremely unfavourable set of circumstances. This could lead to the closure of new businesses and establishments over the next three months, in addition to the 2,500 that closed in the previous three months, she said.
Nicholls also called on the government to provide more support for energy prices after April, when the current price cap ends.
Britain was hit by a wave of strikes in December, amid sharp inflation a record high of 10.7% in almost 40 years and falling real incomes. For example, railway workers were on strike for eight days. Border guards, nurses, ambulance drivers, driving test officials and postmen also stayed away.
The British authorities in their turn repeatedly stated that they cannot afford to raise the salaries of people employed in the public sector in line with the inflation rate, as such measures will only further increase prices in the country and will be an additional burden on the budget.
Persons1 and Companies2 in the news

Chief Executive Officer UKHospitality

ENGLAND NEWS
News GlobalEng.biz -this is the latest and most up-to-date information about the resonant events that have occurred in the region. The task of the resource's news feed is to convey to readers information about important events in business, politics, economics, healthcare, culture and other spheres of life in England with maximum accuracy and objectivity.
News GlobalEng.biz - this is coverage of the economic processes taking place in England, the latest news of public life, incidents and an overview of political events. English news is information about the activities of small and medium-sized businesses, the work of housing and communal services, the implementation of significant projects. The site's journalists describe not only the life of the region, but also talk about the current state of the English economy. Everything you need to know about innovations in the field of industry and agriculture, economy and government is collected in the "News" section on GlobalEng.biz.
News of England promptly informs the reader, shows the real picture and opens up topical topics. Communication with government structures and business gives us the opportunity to provide our readers with reliable, information-rich material.
The main page of the portal contains the key news of England!
Alena Potapova
---
Development Director