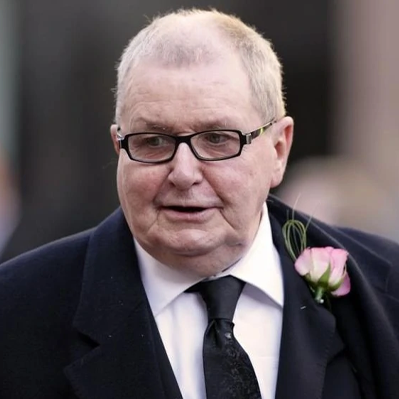 SIMPSON
Anthony
(Tony
Warren)
English television screenwriter and actor
Date of Birth: 8 July 1936
Date death: 1 March 2016
Age at the time of death: 79 years old
Zodiac sign: Cancer
Profession: Actor
Content
Biography
Anthony McVay Simpson, publishing under pen name Tony Warren, was an English television screenwriter and actor, best known for creating the ITV soap opera Coronation Street. He created other television dramas and wrote critically acclaimed novels.
Early life
Warren was born at 3 Wilton Avenue, Pendlebury, Lancashire. He attended Clarendon Road Primary School and Eccles Grammar School. He trained at the Elliott-Clarke theatre school in Liverpool. He adopted Warren as a stage name in his early acting career. He became a regular on BBC Radio Children's Hour and acted in many radio plays, performing with many actors who later became household names through Coronation Street, most notably Violet Carson who played Ena Sharples and Doris Speed who played Annie Walker.
In his memoirs, Over the Airwaves, Children's Hour producer, Trevor Hill, explains how Warren was an excitable young teenager at rehearsals, so much so that on one occasion Violet Carson warned "If that boy doesn't shut up, I'll smack his bottom!" During a later unexpected transmission break from London while performing at the Leeds studio, Carson played and sang to the children a dialect song called "Bowtons Yard" in which the storyteller speaks about his neighbours. Starting at Number 1 and ending at Number 12, the storyteller describes each person in turn and Warren later admitted this is what gave him the inspiration for Coronation Street.
Career
Warren acted on stage and in several early ITV Plays of the Week.
According to BBC producer Olive Shapley who had worked with Warren on Children's Hour, the idea for Florizel Street (which became Coronation Street) came to him late one night in 1959 while they were returning to Manchester by train. Shapley recalled:
At about Crewe, after a long period of silence, Tony suddenly woke me up saying, "Olive, I've got this wonderful idea for a television series. I can see a little back street in Salford, with a pub at one end and a shop at the other, and all the lives of the people there, just ordinary things and ..." I looked at him blearily and said "Oh. Tony, how boring! Go back to sleep." ... Tony has never let me forget my error of judgement.
In 1960, Harry Elton at Granada commissioned a script from Warren for a show about "a street out there". Warren wrote all 13 episodes of the serial that ITV initially decided to air. When the show became a success, as creator of the show, he continued to write scripts until 1968, after which he moved on to other fields. However, he continued to write occasional scripts until the late-1970s. He was also retained by ITV Studios as a consultant to Coronation Street. "Created by Tony Warren" appears in the closing credits of every Coronation Street episode to this day.
Warren made a cameo appearance in the 50th anniversary live episode of Coronation Street in December 2010. He was played by David Dawson in the BBC drama The Road to Coronation Street in September that year.
In the 1990s he wrote a series of critically acclaimed novels: The Lights of Manchester (1991), Foot of the Rainbow (1993), Behind Closed Doors (1995) and Full Steam Ahead (1998).
He was the subject of a This Is Your Life television programme on 11 October 1995.
Born in one day
Days left until next birthday: 214 Days.
GlobalEng.biz pays special attention to the activities of famous people: politicians, officials, businessmen, bankers, cultural and sports figures. Their opinion largely determines the development of the political, social and economic life of England and the United Kingdom. The section is constantly edited by our journalists for the relevance of the information. Here you can find information about the CEOs and presidents of top companies in England, officials and public figures who play a key role in the development of the region.
The goal of the project is to create a comfortable information space for all market participants, as well as to introduce the readership to business people in England.
We have created an impressive database of people in England, which contains information about the career path, education and other important information about a person.
Thanks to the automatic calculation of the number of mentions of a person in the news sections "English news" and "English press releases", a rating of the popularity and influence of persons is formed on the portal. The team GlobalEng.biz monitors changes in the rating and encourages project participants for their success. In general, the rating of participants is based on an in-depth analysis of the activity of PR services of famous people, and also reflects the qualitative state of the information field formed by the media and press services around the organization.
"Business people of England" is a project about people who, with their ideas, words and actions, have a great influence on the development and prosperity of England.
Alena Potapova
---
Development Director