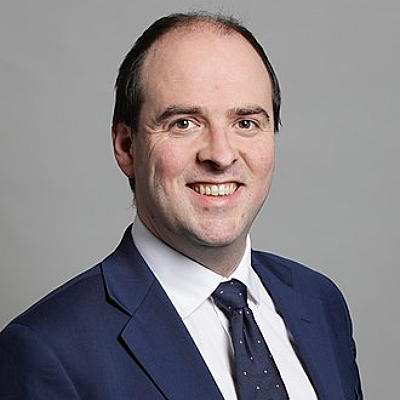 Content
Biography
Richard John Holden (born 11 March 1985) is a British Conservative Party politician, who has served as the Member of Parliament (MP) for North West Durham since the 2019 general election. Holden is the first Conservative MP in the constituency's history. Prior to becoming an MP, he had worked as a special adviser in a number of government departments.
Early life and career
Holden was born in Blackburn, Lancashire, to Mark and Joan Holden. He grew up in Grindleton, a village in the Ribble Valley area. Holden attended Grindleton Primary School, Ermysted's Grammar School in Skipton and Queen Elizabeth's Grammar School in Blackburn. He then went to St Mary's College in the town, before studying at the London School of Economics. He graduated with a BSc in Government and History in 2007. Holden was employed as a waiter and bar staff for Emporium Ltd from 2002 to 2006.
Holden started work at Conservative Campaign Headquarters (CCHQ) in August 2007, initially as a Data Entry Officer. The following year, he became a Media Monitoring Officer, and was a Duty Press Officer from 2008 to 2010. Holden was Political Press Advisor from 2010 to 2012, and promoted to Deputy Head of Press in 2012.
At the 2015 general election he stood unsuccessfully as a Conservative candidate in the safe Labour seat of Preston. After the election, he became a special adviser to Lord Privy Seal and Leader of the House of Lords Baroness Stowell of Beeston, before leaving to work for Theresa May's 2016 Conservative Party leadership election campaign. He also worked for Stowell's successor as Leader of the House of Lords, Baroness Evans of Bowes Park, before becoming special adviser to the Secretary of State for Defence, Sir Michael Fallon, between October 2016 and April 2017.
Holden became a special adviser to former Secretary of State for Transport Chris Grayling in December 2018, before leaving to work on Boris Johnson's 2019 Conservative Party leadership election campaign. He then worked as a special adviser to Secretary of State for Education Gavin Williamson from August to November 2019. When Parliament was dissolved for the election, Holden began working for CCHQ, before being selected as a PPC for the Labour-held seat of North West Durham.
Parliamentary career
Holden was elected as the MP for North West Durham at the 2019 general election with a majority of 1,144 votes. He is the first Conservative to represent the constituency. It had previously been considered a safe Labour seat as it had been represented by a member of that party ever since its re-establishment in 1950.
Holden has been a member of the Public Accounts Committee and the European Statutory Instruments Committee of the House of Commons since March 2020.
Since he became an MP he has written a fortnightly column for the political blog ConservativeHome.[15] Holden was elected to the Executive of the 1922 Committee in July 2021.
Holden is on the committee of the All-Party Parliamentary Group on Gambling-Related Harm and has spoken and written extensively about his view that there must be tighter regulation of online gambling.
Work in Parliament
Requiring owners of vehicles to have a driving licence
Following the death of his North West Durham constituent, Andrew Rowlands, Holden started a campaign with the Rowlands family to prevent people without driving licences from buying vehicles. Holden secured and spoke in a debate in Parliament on the issues in January 2022, at which the parents of Andrew Rowlands were present, and has pledged to keep working with Government until the law is changed to prevent further tragic deaths in such circumstances.
Draught Beer Duty
In March 2021, Holden led a group of 80 Conservative MPs in writing to the Chancellor of the Exchequer asking him to introduce a new lower duty for beer sold on draught in pubs. He continued his campaign alongside fellow Conservative MP Mike Wood with meetings with Treasury Ministers and in October 2021 gathered over 100 Conservative MPs to push the issues ahead of the 2021 Budget. At the 2021 Budget the Government announced a new Draught Beer Duty rate for pubs and clubs 5 per cent lower than standard beer duty, cutting the tax on beer and cider sold in pubs by £100 million a year. The Chancellor credited both Holden and Wood for campaigning on the issue in his Budget Speech.
Banning so-called Virginity Testing and Hymenoplasty
In 2020 Holden heard about the practices of so-called virginity testing and hymenoplasty in a report on BBC Radio 1, and began looking at ways the law could be changed to ban them. He then introduced a Private Member's Bill to ban the practices, but this fell at the end of the 2019-21 Parliamentary Session. Holden tabled two new clauses to the Health and Social Care Bill in the 2021-22 Parliamentary Session seeking to outlaw both so called 'virginity testing' and hymenoplasty. He received support for these amendments from the Royal College of Obstetricians and Gynaecologists and the Royal College of Midwives, as well as charities campaigning to ban the practices and MPs from all parties.
Holden tabled the first amendments to the Health and Care Bill 2021 on 16 July 2021, to ensure that both practices were banned, receiving cross-party support for the changes. However, the Government's Violence Against Women and Girls Strategy had already been developing guidelines for many months on this issue. This was published in July 2021, led by Home Secretary Priti Patel and Independent Advisor, Nimco Ali. It outlined the government's plans for the banning of virginity testing and also for setting up an expert group on banning hymenoplasty. In January 2022, the government confirmed that both of these abuses would indeed be banned.
Vehicle Excise Duty on Motorhomes
Holden led a campaign to reverse the increase in Vehicle Excise Duty (VED) paid on new motorhomes. Erwin Hymer (formerly Elddis) based in Consett in Holden's constituency is a major manufacturer of motorhomes. The tax had been increased in September 2019 in response to EU regulation 2018/1832. In the March 2020 budget, Chancellor of the Exchequer Rishi Sunak announced that the VED increase would be reversed, a tax cut worth £25 million a year to consumers and the industry.
Increasing Drugs Testing in Prisons
Holden took on Cheryl Gillan's Private Member's Bill to extend the number of illegal drugs that could be tested for in prisons to include synthetic cannabinoids and other so called 'designer drugs' when Dame Cheryl was diagnosed with terminal cancer. The Bill was passed in March 2021.
Personal life
Holden lists his recreations as "walking, country pubs, cooking, reading, Britpop". He is a member of the Carlton Club in London and the Steel Club in Consett.
In May 2021 Holden was fined £100 for dropping a cigarette outside an election count venue during the 2021 local elections. He had previously urged constituents not to be "litter tossers".
Born in one day
Days left until next birthday: 349 Days.
GlobalEng.biz pays special attention to the activities of famous people: politicians, officials, businessmen, bankers, cultural and sports figures. Their opinion largely determines the development of the political, social and economic life of England and the United Kingdom. The section is constantly edited by our journalists for the relevance of the information. Here you can find information about the CEOs and presidents of top companies in England, officials and public figures who play a key role in the development of the region.
The goal of the project is to create a comfortable information space for all market participants, as well as to introduce the readership to business people in England.
We have created an impressive database of people in England, which contains information about the career path, education and other important information about a person.
Thanks to the automatic calculation of the number of mentions of a person in the news sections "English news" and "English press releases", a rating of the popularity and influence of persons is formed on the portal. The team GlobalEng.biz monitors changes in the rating and encourages project participants for their success. In general, the rating of participants is based on an in-depth analysis of the activity of PR services of famous people, and also reflects the qualitative state of the information field formed by the media and press services around the organization.
"Business people of England" is a project about people who, with their ideas, words and actions, have a great influence on the development and prosperity of England.
Alena Potapova
---
Development Director