23 April 2022
2213
1 min.
8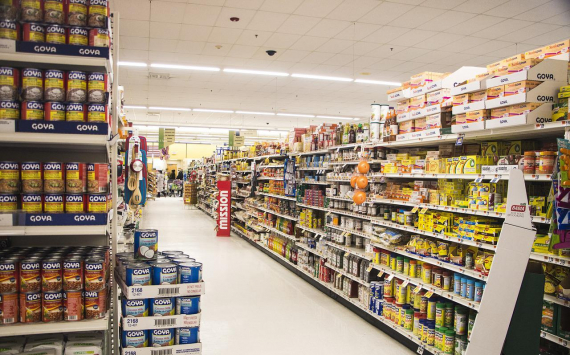 Supply problem
Supermarkets across the United Kingdom have imposed restrictions on the purchase of sunflower oil. As noted, the restriction has been imposed because supply chain problems have emerged.
BBC mentioned that British multinational Tesco can sell only three sunflower oils to one person. However, supermarkets such as Morrisons and Waitrose can only sell 2 products to one person.
However, Tom Holder, media and communications lead at BRC said that limits were introduced so that every consumer could buy the product.
Richard Walker of Iceland Foods supermarket said: "Our supermarket has to sell one bottle of sunflower oil to just one customer."
It is worth noting that most sunflower oil in the UK comes from Ukraine, but due to the difficult situation in the country, there has been a supply chain problem at the moment.
Tom Holder also said that the retailers are cooperating with the suppliers to increase the production of alternative seed oil in order to minimize the impact on consumers.
According to statistics, seed oil is one of the important products whose prices have jumped very sharply.
What's more, cooking oils and fats have also risen by 7%, 1/4 more than a year ago. The statistics released by the Office for National Statistics on 13 April show this.
Persons2 and Companies6 in the news
ENGLAND NEWS
News GlobalEng.biz -this is the latest and most up-to-date information about the resonant events that have occurred in the region. The task of the resource's news feed is to convey to readers information about important events in business, politics, economics, healthcare, culture and other spheres of life in England with maximum accuracy and objectivity.
News GlobalEng.biz - this is coverage of the economic processes taking place in England, the latest news of public life, incidents and an overview of political events. English news is information about the activities of small and medium-sized businesses, the work of housing and communal services, the implementation of significant projects. The site's journalists describe not only the life of the region, but also talk about the current state of the English economy. Everything you need to know about innovations in the field of industry and agriculture, economy and government is collected in the "News" section on GlobalEng.biz.
News of England promptly informs the reader, shows the real picture and opens up topical topics. Communication with government structures and business gives us the opportunity to provide our readers with reliable, information-rich material.
The main page of the portal contains the key news of England!
Alena Potapova
---
Development Director