23 May 2023
1915
2 min.
4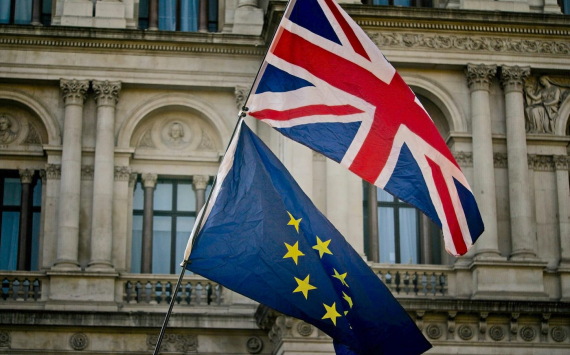 Brexit's Impact
Germany experiences surge in foreign investment from British companies post-Brexit, reaching record FDI level of £22bn, up from £6bn in the previous year.
Growth of Foreign Investment
Germany has experienced a significant increase in FDI from foreign companies, primarily British firms, aiming to navigate the complexities arising from Brexit. In 2022, British-based companies established 170 projects in Germany, indicating a substantial 21% growth compared to the previous year (Financial Times). This surge in investment has defied expectations of a decline in FDI levels amidst the negative factors surrounding Brexit.
Reasons for Choosing Germany
Germany's appeal as an investment market draws British companies and big American corporations. Factors like market size, secure legal framework, skilled workforce, robust infrastructure, and favorable R&D environment contribute to this attraction. GTAI's CEO, Robert Hermann, highlights the advantages luring these businesses to expand in Germany.
Establishing a Foothold in the EU
Post-Brexit, EU presence is crucial for UK companies. Germany offers single market access, reducing red tape and facilitating trade. Frasers Group and other major British companies have established EU headquarters in Germany for seamless distribution across the EU, free from new duties and taxes. Secure a German base for EU market advantage.
Perspectives on Brexit Outcomes
As investment flows to Germany, opinions on Brexit's impact vary. London's Mayor, Sadiq Khan, seeks additional powers for post-Brexit business prosperity. He suggests reconsidering EU single market membership and devolving immigration authority to City Hall to attract and retain key talent.
Record number of Leave voters now see Brexit as a "failure" (62% negative, 9% positive). Proponents cite trade deals with Australia and New Zealand, while critics call for mending UK's relationship with Europe for economic growth.
Artistic Perspectives
Prominent music industry figures, like Damon Albarn of Blur, voice dissatisfaction with post-Brexit visa restrictions for touring EU nations. Albarn labels Brexit as a catastrophic event with spiritual, economic repercussions, stressing its detrimental effects.
Persons2 and Companies2 in the news
ENGLAND NEWS
News GlobalEng.biz -this is the latest and most up-to-date information about the resonant events that have occurred in the region. The task of the resource's news feed is to convey to readers information about important events in business, politics, economics, healthcare, culture and other spheres of life in England with maximum accuracy and objectivity.
News GlobalEng.biz - this is coverage of the economic processes taking place in England, the latest news of public life, incidents and an overview of political events. English news is information about the activities of small and medium-sized businesses, the work of housing and communal services, the implementation of significant projects. The site's journalists describe not only the life of the region, but also talk about the current state of the English economy. Everything you need to know about innovations in the field of industry and agriculture, economy and government is collected in the "News" section on GlobalEng.biz.
News of England promptly informs the reader, shows the real picture and opens up topical topics. Communication with government structures and business gives us the opportunity to provide our readers with reliable, information-rich material.
The main page of the portal contains the key news of England!
Alena Potapova
---
Development Director