5 October 2022
2067
1 min.
4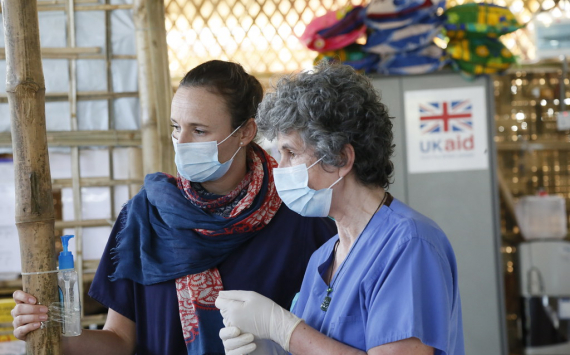 deaths in the UK
The British authorities' policy of cutting social spending could have been indirectly responsible for the deaths of more than 330,000 people in the United Kingdom between 2012 and 2019. This is according to a study by British cientists published on Wednesday in the Journal of Epidemiology and Community Health.
As the scientists note, the UK authorities have pursued a policy of austerity since 2010, which has resulted in "billions of pounds" in cuts to health and social care spending.
At the same time, mortality rates began to rise across the UK, with rates "exceeding forecasts". In 2018 alone, "around 70,000 more people died in England, Scotland and Wales than expected". And the most serious impact of cost-saving policies has been on vulnerable people, the study specifies.
As a result, excess deaths in the UK between 2012 and 2019 amounted to about 334,000, the British experts said.
In the entire duration of the pandemic in the UK, about 204,000 residents died from complications caused by COVID-19. "The UK government's economic policies cost more lives than the pandemic," explained one of the study's authors.
It is worth noting that the UK Minister for Housing, Regional Development and Local Government, Simon Richard Clarke, had earlier urged Britons to prepare for a new period of austerity in an interview with the Times newspaper.
At the beginning of September, the Resolution Foundation think tank said that higher energy prices would reduce the income of British residents by 10 percent and push about 3 million people below the poverty line.
Persons1 and Companies3 in the news
ENGLAND NEWS
News GlobalEng.biz -this is the latest and most up-to-date information about the resonant events that have occurred in the region. The task of the resource's news feed is to convey to readers information about important events in business, politics, economics, healthcare, culture and other spheres of life in England with maximum accuracy and objectivity.
News GlobalEng.biz - this is coverage of the economic processes taking place in England, the latest news of public life, incidents and an overview of political events. English news is information about the activities of small and medium-sized businesses, the work of housing and communal services, the implementation of significant projects. The site's journalists describe not only the life of the region, but also talk about the current state of the English economy. Everything you need to know about innovations in the field of industry and agriculture, economy and government is collected in the "News" section on GlobalEng.biz.
News of England promptly informs the reader, shows the real picture and opens up topical topics. Communication with government structures and business gives us the opportunity to provide our readers with reliable, information-rich material.
The main page of the portal contains the key news of England!
Alena Potapova
---
Development Director