9 June 2022
2314
7 min.
9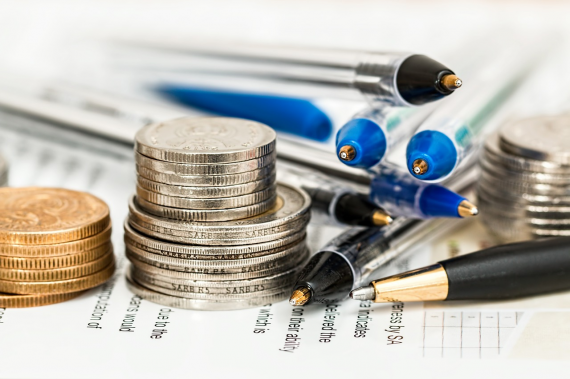 Thanks to Screwfix customers' and colleagues' extraordinary generosity, The Screwfix Foundation celebrates an incredible milestone of raising £10 million to support charities and non-profit organisations across the UK.
Set up in 2013 after recognising the need to give back, The Screwfix Foundation's purpose is to support projects that have a significant impact on the lives of people in need by fixing, repairing, maintaining, and improving community facilities and homes.
Through Screwfix's partnership with micro-donation charity Pennies, The Screwfix Foundation has received more than 29 million micro-donations from customers rounding up their online orders, raising over £4.6million for charity.
Approximately 100,000 micro-donations are made each week on average through Pennies, and these donations add up quickly. In 2021 alone, customer donations made through Pennies raised more than £1.25million for charity.
In addition to supporting local communities in need, a proportion of the funds raised through The Screwfix Foundation are donated to its charity partner, Macmillan Cancer Support, with over half a million pounds donated to date.
In 2021, The Screwfix Foundation fully funded almost all of the grants made by Macmillan Cancer Support for home improvements. These are one-off, means-tested payments towards home improvements that can improve the quality of life for those affected by cancer. The funding supported applications from 592 households for home improvements that make a big difference to the wellbeing of those living with cancer, such as shower and bathroom adaptions, new flooring, decoration, or installing stairlifts.
John Mewett, Screwfix CEO and Trustee of The Screwfix Foundation, said: "I'm truly overwhelmed by the generosity of Screwfix customers and colleagues. It is an incredible privilege to provide grants to thousands of charities and not-for-profit organisations in need across the UK and it wouldn't be possible without the support of our customers and colleagues. To have raised over £10m in under 10 years is a phenomenal achievement and I would like to say a big thank you to those who have kindly donated and supported, whether that's through fundraising activities or rounding up your online order. We look forward to supporting even more charities and communities in need, in the future".
Macmillan Cancer Support said: "A cancer diagnosis can impact every area of a person's life. Having a comfortable home environment with any necessary adaptations is hugely important while undergoing cancer treatment. The grants made by The Screwfix Foundation are making a big difference to the quality of life of people living with cancer and we'd like to say a huge thank you to Screwfix for its continued support of this vital initiative."
Alison Hutchinson CBE, Pennies CEO, said: "Pennies has partnered with Screwfix for more than 10 years, and in that time customers have blown us away with their generosity. Donations have increased by more than 2,000% from 2012 to 2022, and the impact for The Screwfix Foundation in recent years has been remarkable. Just two days of micro-donations from Screwfix customers could help a local charity in the community improve their facilities, through a grant from the Screwfix Foundation. Thank you for every micro-donation, they really do matter."
About Screwfix
As a multi-channel trade retailer, customers and colleagues sit at the heart of everything we do. With almost 800 stores across the UK and Ireland our aim is to help busy tradespeople get their jobs done quickly, affordably, and right first time.
Screwfix is part of Kingfisher plc, the international home improvement company with more than 1,490 stores, supported by a team of over 80,000 colleagues. Kingfisher operates in eight countries across Europe under retail banners including B&Q, Castorama, Brico Dépôt, Screwfix, TradePoint and Koçtaş. We offer home improvement products and services to consumers and trade professionals who shop in our stores and via our e-commerce channels.
Screwfix is convenient, straightforward, and affordably priced, helping its trade customers shop 34,000 products over the phone, online, via their mobile or in-person from their local store.
From power tools and work wear to cables and pipe fittings, Screwfix offers over 10,000 products available to pick up from over 775 UK stores nationwide.
Over 34,000 products can be ordered over the phone, online or from a local store, with orders taken up until 8pm (weekdays) for next day delivery to home or site.*
Screwfix is committed to minimising its environmental impact to help create a better future for its customers, colleagues, communities, and the planet. Our ambition is to offer sustainable choices and source products that are made to last. At Screwfix, we believe if a job's worth doing, it's worth doing well.
Screwfix.com attracts over 7 million visits per week.
We have over 11 million active customers a year.
The Screwfix Click & Collect service enables customers to pick-up their goods in as little as one minute after ordering online or over the phone
UK-based Screwfix Contact Centre open 24 hours a day, 7 days a week (including bank holidays) on 03330 112 112.
See www.screwfix.com/stores for store opening information.
Next day delivery is available within store opening hours.*
Screwfix Sprint awarded 'Best Customer Experience' at the Retail Week Awards 2022. Introduced in 2021, Screwfix Sprint allows customers to place an order on the Screwfix app and get it delivered straight to their location – either at home or on site, in less than an hour.
RAD 2022, Best Employer Website
Screwfix won the Pennies Outstanding Achievement award in 2021
World leading customer satisfaction levels.
The Wincanton for Screwfix team won the Operational Excellence Award at the Motor Transport Awards 2020.
For more information, please visit the Screwfix Media Centre: www.screwfixmedia.com
Press Information
For press enquiries, please contact: screwfix@mccann.com
About Macmillan Cancer Support 
At Macmillan, we give people with cancer everything we've got. If you're diagnosed, your worries are our worries. We will move mountains to help you live life as fully as you can.  
And we don't stop there. We're going all out to find ever better ways to help people with cancer, helping to bring forward the day when everyone gets life-transforming support from day one.  
We're doing whatever it takes. But without your help we can't support everyone who needs us. To donate, volunteer, raise money or campaign with us, call 0300 1000 200 or visit macmillan.org.uk  
About Pennies
Pennies is charity at the cutting edge of fintech, putting social purpose at the heart of business – working with some of the biggest UK brands in retail, hospitality and the paytech industry.
Pennies' 'digital charity box' gives customers paying by card, digital wallet and emerging payment channels, a convenient way to add a small donation to their purchase when shopping with participating retailers. Whether in-store, online and in-app, it's a simple, affordable, data-free way to donate, with 100% of funds raised going to charity.
Pennies has enabled more than 140 million micro-donations, raising millions of pounds in much-needed additional income for charities in the UK and Republic of Ireland. Together, payment providers, retailers and their customers are helping hundreds of charities make a meaningful difference to the causes and communities they serve.
There is an estimated annual £1bn opportunity for digital micro-donations for the UK charity sector, if every card holder gave as little as 35p a week.
Because micro-donations matter, now more than ever.
For more information on Pennies, please visit: https://pennies.org.uk
Persons2 and Companies7 in the news
PRESS RELEASES OF ENGLAND
Press releases GlobalEng.biz -this is the latest news from England companies.
The official press releases of companies in England are regularly published on the resource. You can find out the latest news of enterprises in the corresponding section on the main page. Posting press releases is a traditional and effective way to promote your business. It allows organizations to declare themselves and their products and services to the widest possible mass of the audience. At the same time, the information occasion can be any: attracting people to an event or conference, highlighting new products or personnel appointments. If your goal is to draw attention to your information, then GlobalEng.biz will become your reliable assistant in this case. Thanks to the portal, your press release will be seen by reviewers of leading online publications, customers and partners.
GlobalEng.biz allows representatives of companies and organizations in A to independently post a press release when registering on the resource. The most important feature of GlobalEng.biz.The problem is that all publications of England companies fall into the archives and will be available from the search for a long time. You just need to add a press release to the information feed.
GlobalEng.biz offers its customers a subscription service that allows companies to regularly publish press releases on favorable terms. In addition, the business portal provides an opportunity to tell more fully about the life of the company by adding photos and videos, persons and quotes of employees. All information materials have active links and will lead potential customers to your resource.
Alena Potapova
---
Development Director