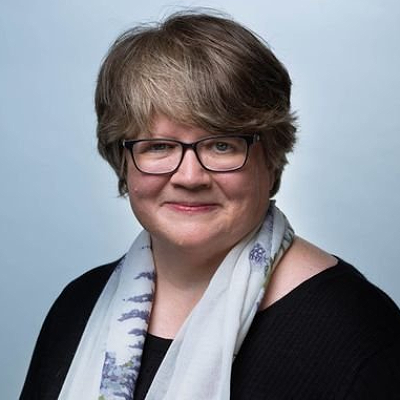 Content
Biography
Dr Thérèse Anne Coffey (born 18 November 1971) is a British politician serving as Secretary of State for Work and Pensions since 2019. A member of the Conservative Party, she has served as Member of Parliament (MP) for Suffolk Coastal since 2010.
After Amber Rudd resigned from Boris Johnson's cabinet, Coffey was appointed to the role of Secretary of State for Work and Pensions in September 2019.
Early life and career
Coffey was born on 18 November 1971 in Billinge, Lancashire, and grew up in Liverpool. She attended St Mary's College, Crosby, St Edward's College, Liverpool, Somerville College, Oxford, and then University College London, where she was awarded a PhD in Chemistry in 1998.
Coffey stood as Conservative Party candidate for the Wrexham constituency, in Wales, at the 2005 general election. She came third with 6,079 votes (20% of the vote).
In the European Parliament elections in June 2004, Coffey stood for election to the European Parliament for the South East region of England. The Conservative Party won 35.2% of the vote, giving it four seats, but Coffey was seventh on the list in this proportional representation system, meaning that she was not elected.
In 2009, at the next European elections, Coffey was living in Andover, Hampshire; she missed out by one place on being elected to the European Parliament for the South East region. The Conservative Party won 34.79% of the vote, giving it four seats, but she was fifth on the party list.
Parliamentary career
After being selected on 6 February 2010 to stand as Conservative candidate in the Suffolk Coastal constituency, Coffey moved from Hampshire to Westleton. The Rev. David Miller, vice-chairman of the local Liberal Democrats, raised questions over the status of her residency there, claiming with reference to her Westleton property that "The address at which Ms Coffey currently resides is a holiday let". She owns a flat and partly owns a house, both in Hampshire, and has the tenancy of a house in Westleton.
At the general election on 6 May 2010 she won the Suffolk Coastal seat, becoming the constituency's first female Member of Parliament. Coffey received 25,475 votes (46.4% of the vote), an increase of 1.8% on John Gummer's 2005 campaign. She is a supporter of the Free Enterprise Group.
On 6 July 2011, she defended Rebekah Brooks over the News of the World's involvement in the news media phone hacking scandal. She said a "witch hunt" was developing against Brooks, and that simply to say Brooks was editor of the newspaper at the time was not enough evidence against her. Coffey became a member of the Culture, Media and Sport Select Committee inquiry into the hacking scandal in 2012. In that committee, she declined to support any motions critical of Rupert and James Murdoch. However, she later joined the majority of her party in voting for exemplary damages to be a default consequence to deter press misbehaviour.
Frontbench career
Coffey was a member of the Culture, Media and Sport Committee from July 2010 to October 2012, when she was appointed Parliamentary Private Secretary to Michael Fallon, Minister for Business and Energy. In July 2014, she was appointed an Assistant Government Whip.
In 2013 she voted against the legalisation of same-sex marriage, stating: "I shall be voting against the Bill because my perspective on what marriage is really about is different from that of some other Members ... for me it is fundamentally still about family, the bedrock of society." She again voted against same-sex marriage in 2019 when Parliament considered the same question for Northern Ireland.
She was appointed Deputy Leader of the House of Commons on 11 May 2015.
In the House of Commons she sits on the Environmental Audit Committee and has previously sat on the Culture, Media and Sport Committee.
Coffey's decision to author a paper for the Free Enterprise Group recommending pensioners should be forced to pay National Insurance provoked a backlash among older constituents, who claimed that in an already tough economic environment, it was wrong to tax pensioners further. She said that she had "no regrets writing about National Insurance" and that it was "a policy proposal – it is by no means, at this stage, anymore than that."
Coffey also faced criticism from Suffolk residents over her support for the Government's proposal to sell off forestry and woodland in public ownership, in 2011. Protestors argued that "experience shows us that when private landowners come in they close car parks and make access as difficult as possible." Coffey voted for the bill, but the proposal was afterward dropped by the government.
In October 2016, she was criticised by the then Liberal Democrat leader Tim Farron for accepting hospitality worth £890 from Ladbrokes after supporting the gambling industry in parliament as part of the Culture, Media and Sport Committee. Coffey denied that she had been "influenced in her considerations on matters of related policy by any hospitality received".
In January 2016, the Labour Party unsuccessfully proposed an amendment in Parliament that would have required private landlords to make their homes "fit for human habitation". According to Parliament's register of interests, Coffey was one of 72 Conservative MPs who voted against the amendment who personally derived an income from renting out property. The Government stated that they believed homes should be fit for human habitation but did not want to pass the new law that would explicitly require it.
In July 2016, Coffey joined the Department for Environment, Food and Rural Affairs as Parliamentary Under-Secretary of State for Environment and Rural Opportunities, under Theresa May. When Boris Johnson became Prime Minister in July 2019, Coffey was promoted to Minister of State.
Secretary of State for Work and Pensions

Following the resignation of Amber Rudd in September 2019, Coffey joined the cabinet as the Secretary of State for Work and Pensions. Upon her appointment, she was sworn in as a member of the Privy Council, giving her the honorific title "The Right Honourable" for life. Initially a stop-gap appointment, she retained her position in Boris Johnson's February 2020 post-Brexit cabinet reshuffle.
In June 2020, Coffey responded to footballer Marcus Rashford's campaign for free school meals for children during the COVID-19 pandemic by replying: "Water cannot be disconnected though" to a tweet from Rashford urging the government to remember Britain's poorest families, and which included the sentence: "When you wake up this morning and run your shower, take a second to think about parents who have had their water turned off during lockdown." Shadow Home Secretary Nick Thomas-Symonds criticised Coffey for her tweet. She subsequently deleted her earlier comments and stated her help and support for Rashford.
Personal life
Coffey is an avid football fan, supporting Liverpool. She signed an Early Day Motion in 2011 set down by Labour Liverpool Walton MP Steve Rotheram requesting a knighthood for Kenny Dalglish. She enjoys gardening and music. Her sister Clare has worked in her parliamentary office as a secretary since 2015. Coffey is Catholic.
Mentions in the news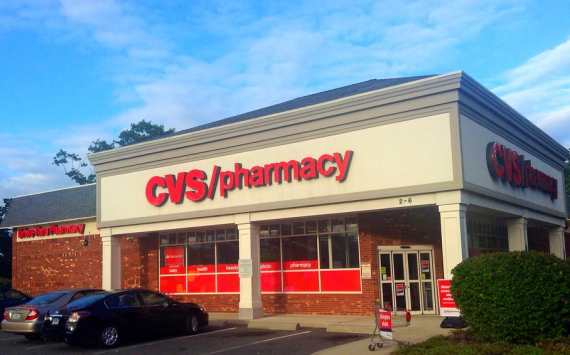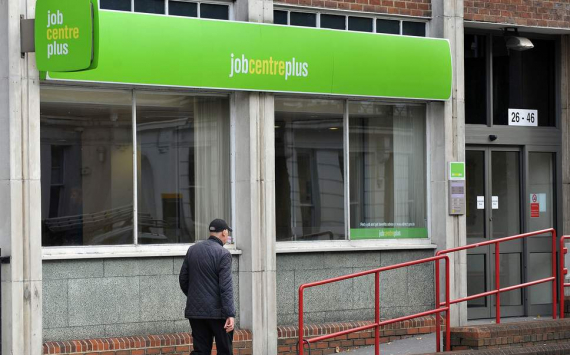 Born in one day
Days left until next birthday: 234 Days.
GlobalEng.biz pays special attention to the activities of famous people: politicians, officials, businessmen, bankers, cultural and sports figures. Their opinion largely determines the development of the political, social and economic life of England and the United Kingdom. The section is constantly edited by our journalists for the relevance of the information. Here you can find information about the CEOs and presidents of top companies in England, officials and public figures who play a key role in the development of the region.
The goal of the project is to create a comfortable information space for all market participants, as well as to introduce the readership to business people in England.
We have created an impressive database of people in England, which contains information about the career path, education and other important information about a person.
Thanks to the automatic calculation of the number of mentions of a person in the news sections "English news" and "English press releases", a rating of the popularity and influence of persons is formed on the portal. The team GlobalEng.biz monitors changes in the rating and encourages project participants for their success. In general, the rating of participants is based on an in-depth analysis of the activity of PR services of famous people, and also reflects the qualitative state of the information field formed by the media and press services around the organization.
"Business people of England" is a project about people who, with their ideas, words and actions, have a great influence on the development and prosperity of England.
Alena Potapova
---
Development Director