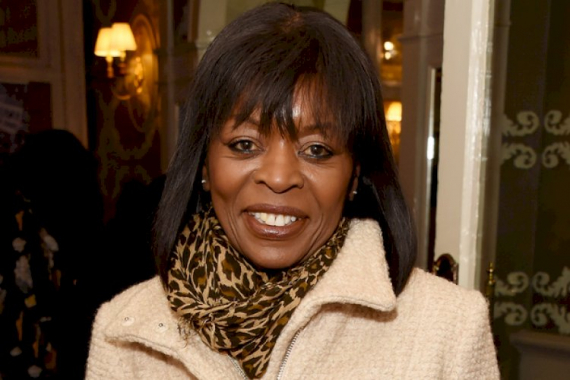 ITN has appointed Ronke Phillips, Senior Correspondent for ITV News London, as its first Editorial Diversity Partner – a new role working across ITN's three newsrooms – ITV News, Channel 4 News and 5 News, and ITN Productions. The position is rooted within editorial teams to support ITN's commitment to developing the careers of journalists from underrepresented groups into middle and senior editorial roles in news and production.
The role is intended to build on the progress ITN has already made through its 2020 Diversity & Inclusion (D&I) Action Plan, with a focus on sharing best practice across the newsrooms and ensuring there is diverse representation at key editorial, decision-making meetings.
Working closely with ITN's Head of D&I, the Editorial Director and senior editorial teams, Ronke will identify opportunities to grow and promote talented journalists from under-represented groups across ITN's newsrooms and production areas. By supporting the upwards move of journalists from a wider range of backgrounds she will help ensure that diversity is embedded throughout ITN as an organisation, including in the rooms where the most critical editorial decisions are taken.
Ronke Phillips said: "I'm very glad to have this opportunity to work for real change on editorial diversity and inclusion in all our newsrooms and ITN Productions and to champion diversity in all its forms for our employee networks. An inclusive workplace doesn't just have a diversity of people, it has a diversity of people involved, developed and empowered."
Ronke Phillips is a multi-award winning journalist, she is currently Senior Correspondent at ITV News London working on big investigations and breaking news stories including the murders of Bibaa Henry and Nicole Smallman, of Stephen Lawrence and Victoria Climbie, the July 7th bombings of London in 2007, the murder of Lee Rigby, the recent terrorist attacks at London and Westminster bridges, and the murder of Baby P. Her career as a journalist includes stints in print, radio and television, as a presenter and reporter in both national and regional media, in the UK and abroad.
Through her journalism and wider work in the industry, Ronke has built a strong reputation as a champion for greater representation within the media. She has been co-chair of EMpower, ITN's Black, Asian and minority ethnic employee network since it launched in January 2020.
Lucile Kamar, ITN's Head of Diversity and Inclusion said: "This role will be critical in supporting ITN's ambition to truly reflect the audience we serve both on and off screen. Ronke is an accomplished and respected journalist who brings valuable experience and insight to our D&I work. I look forward to working with her on enabling us to identify and share best practice in editorially diverse journalism at ITN and in our wider industry."
PRESS RELEASES OF ENGLAND
Press releases GlobalEng.biz -this is the latest news from England companies.
The official press releases of companies in England are regularly published on the resource. You can find out the latest news of enterprises in the corresponding section on the main page. Posting press releases is a traditional and effective way to promote your business. It allows organizations to declare themselves and their products and services to the widest possible mass of the audience. At the same time, the information occasion can be any: attracting people to an event or conference, highlighting new products or personnel appointments. If your goal is to draw attention to your information, then GlobalEng.biz will become your reliable assistant in this case. Thanks to the portal, your press release will be seen by reviewers of leading online publications, customers and partners.
GlobalEng.biz allows representatives of companies and organizations in A to independently post a press release when registering on the resource. The most important feature of GlobalEng.biz.The problem is that all publications of England companies fall into the archives and will be available from the search for a long time. You just need to add a press release to the information feed.
GlobalEng.biz offers its customers a subscription service that allows companies to regularly publish press releases on favorable terms. In addition, the business portal provides an opportunity to tell more fully about the life of the company by adding photos and videos, persons and quotes of employees. All information materials have active links and will lead potential customers to your resource.
Alena Potapova
---
Development Director